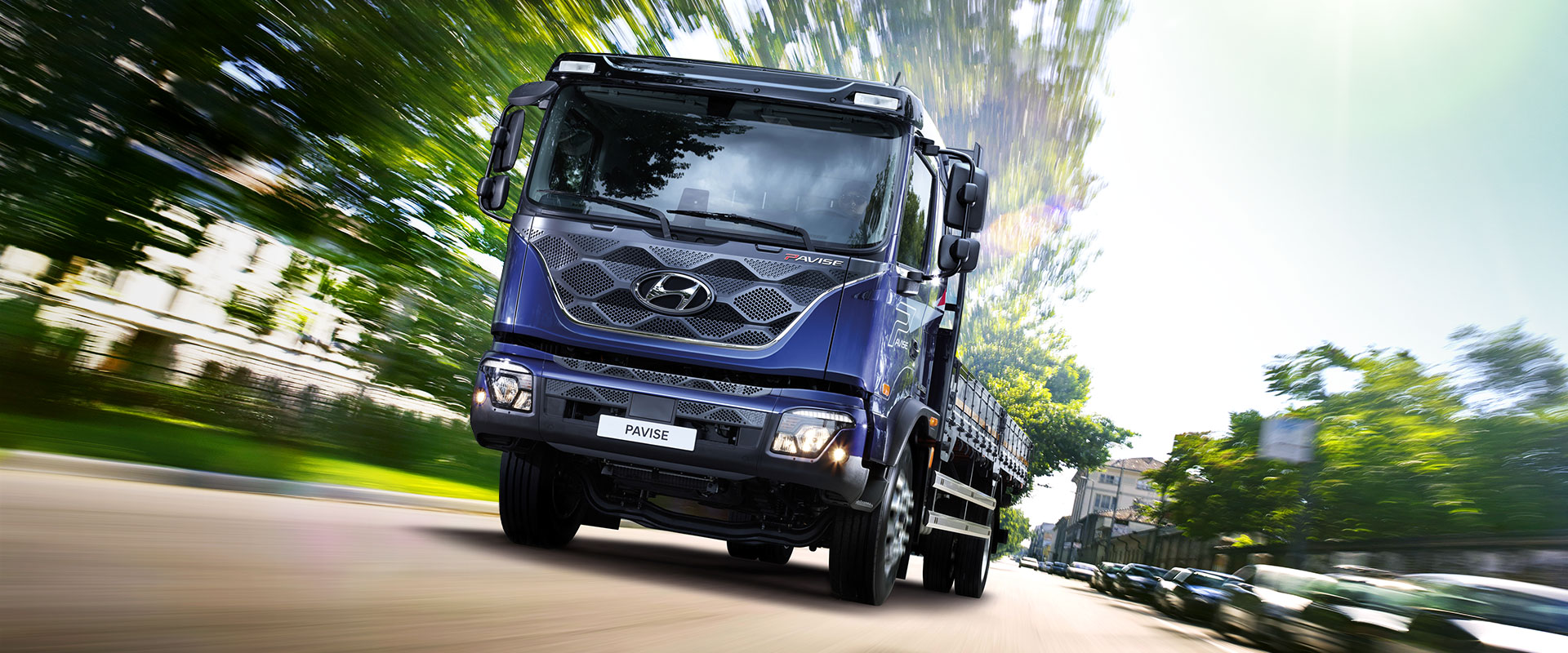 Performance
Excellent power performance,
driving stability and fuel economy efficiency
Engine
Take your pick of powertrains and full-floating suspensions to ensure the perfect fit for your business
0,000

(

0

,

0

)

Displacement(CC)
Take your pick of powertrains and full-floating suspensions
to ensure the perfect fit for your business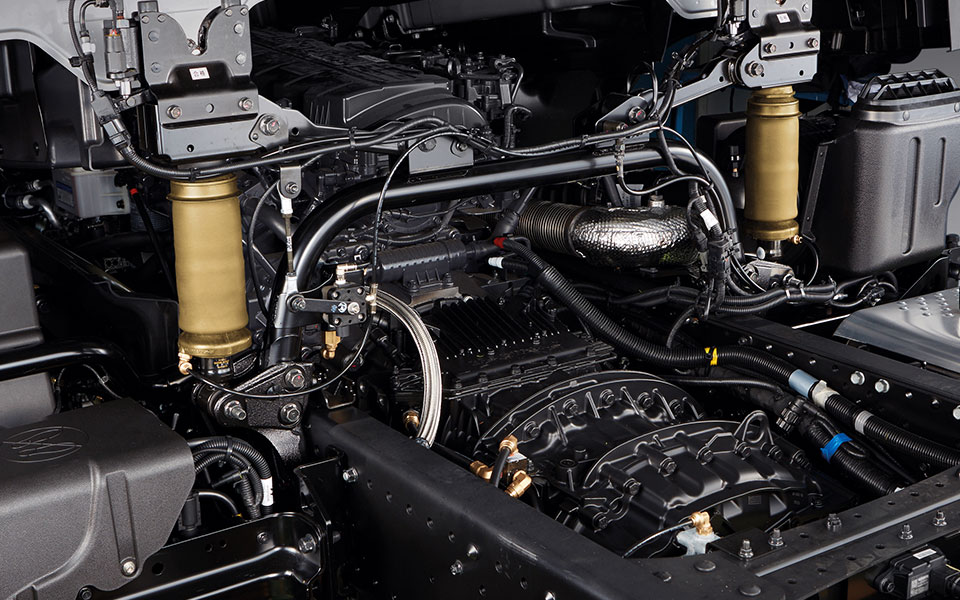 Cab Air Suspension
It mitigates cab vibrations and shocks and minimizes cab roll during turning maneuvers to provide a comfortable, stable and quiet ride.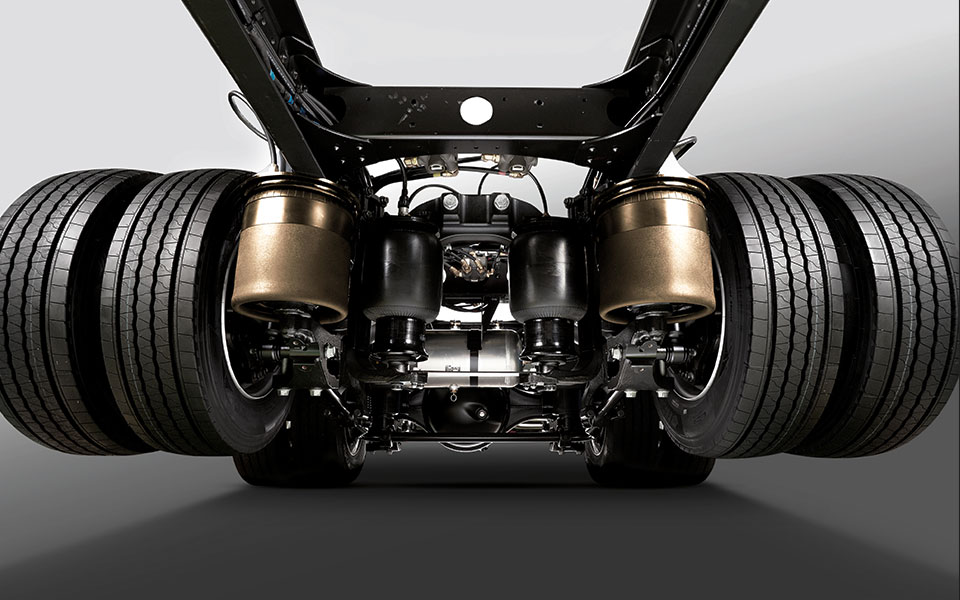 Rear Air Suspension
The rear air cushion maintains a stable vehicle posture for better ride comfort while also allowing the adjustment of the cargo bed height when loading and unloading.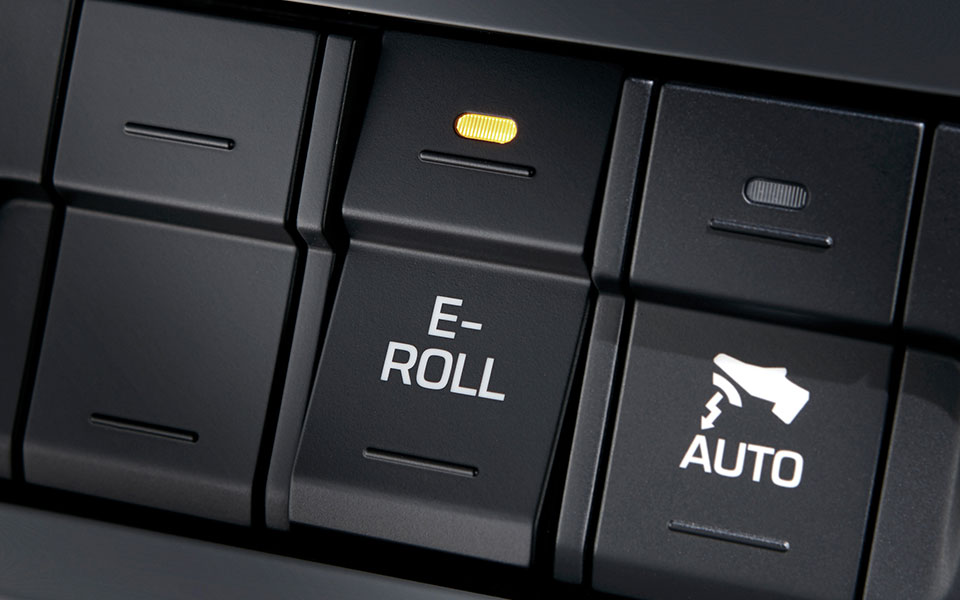 Advanced Eco Roll
Shifts into neutral gear improve fuel efficiency to improve fuel economy by 2-3% by taking advantage of downhill coasting and flat runs. (Apply on M/T)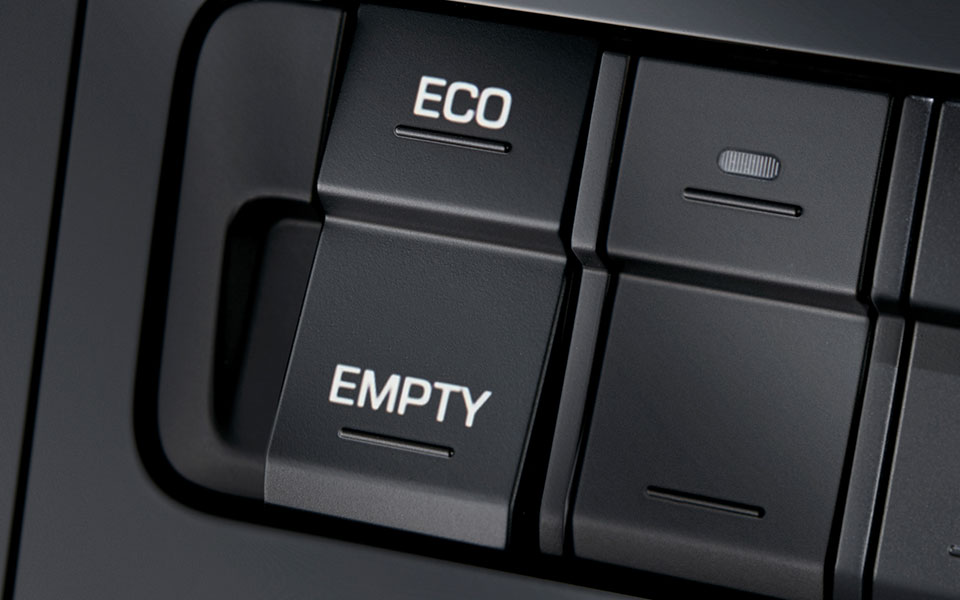 Three Driving Modes
The driving modes can be selected according to the driving situation to maximize fuel economy.(Empty mode apply on M/T)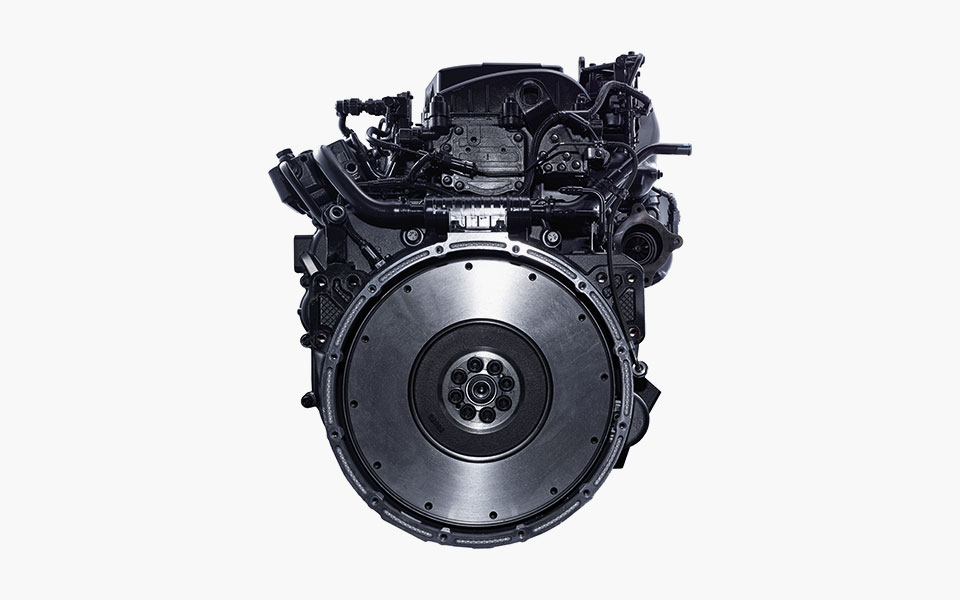 280ps Engine
Featuring new low friction piston rings and improved cooling performance, this 280ps powerplant produces 95kg.m of torque to set a new benchmark for fuelefficiency and smoothness.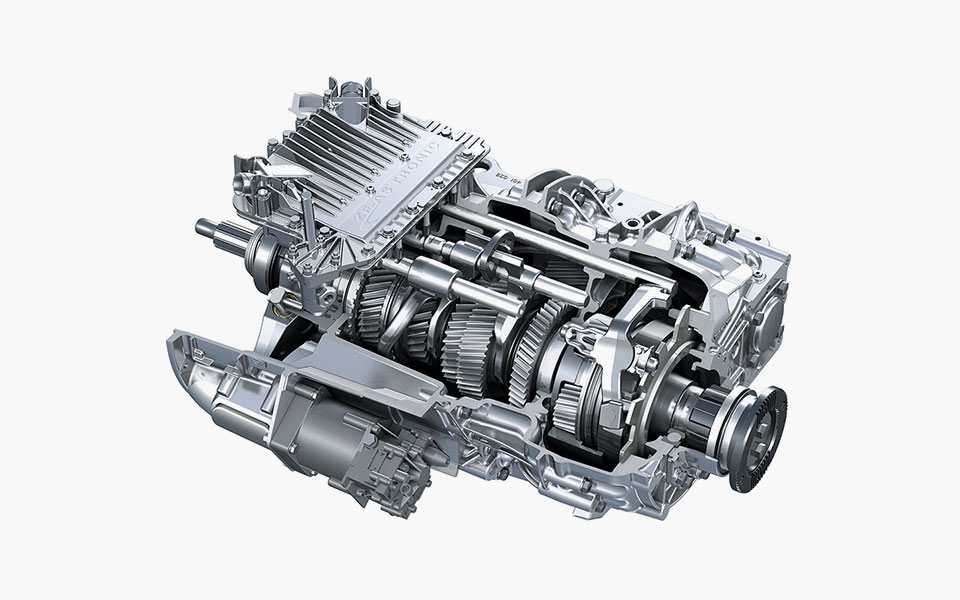 ZF 12-speed AMT(Automated Manual Transmission)
From Germany's ZF comes a new silky-smooth 12-speed whose advanced capabilities include continuous real-time monitoring of the driving scenario to ensure optimal efficiency of the gear shifts and fuel consumption.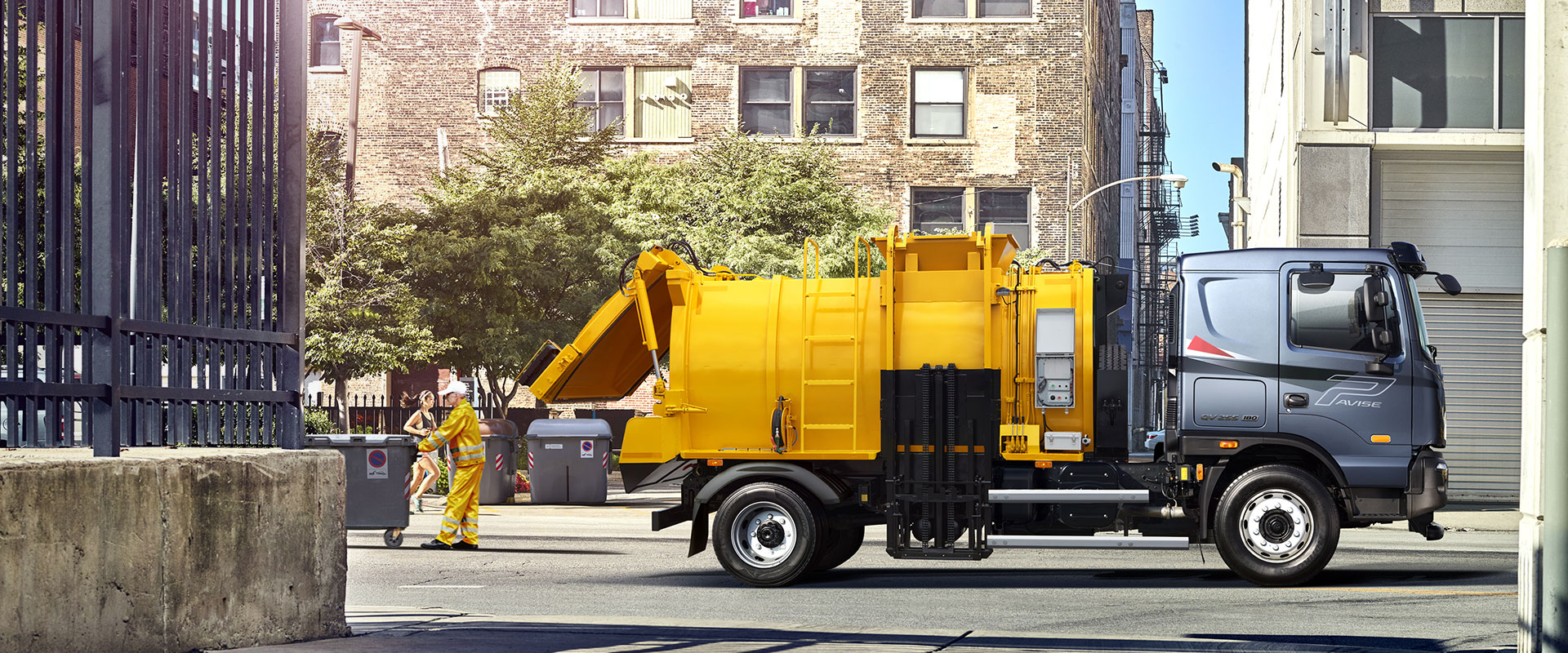 Technology
Our customers helped us design PAVISE

Customers have a choice of Standard or High Roof cab styles to ensure a perfect fit for their type of business. Package configurations can be limited by the specific requirements of the vehicle.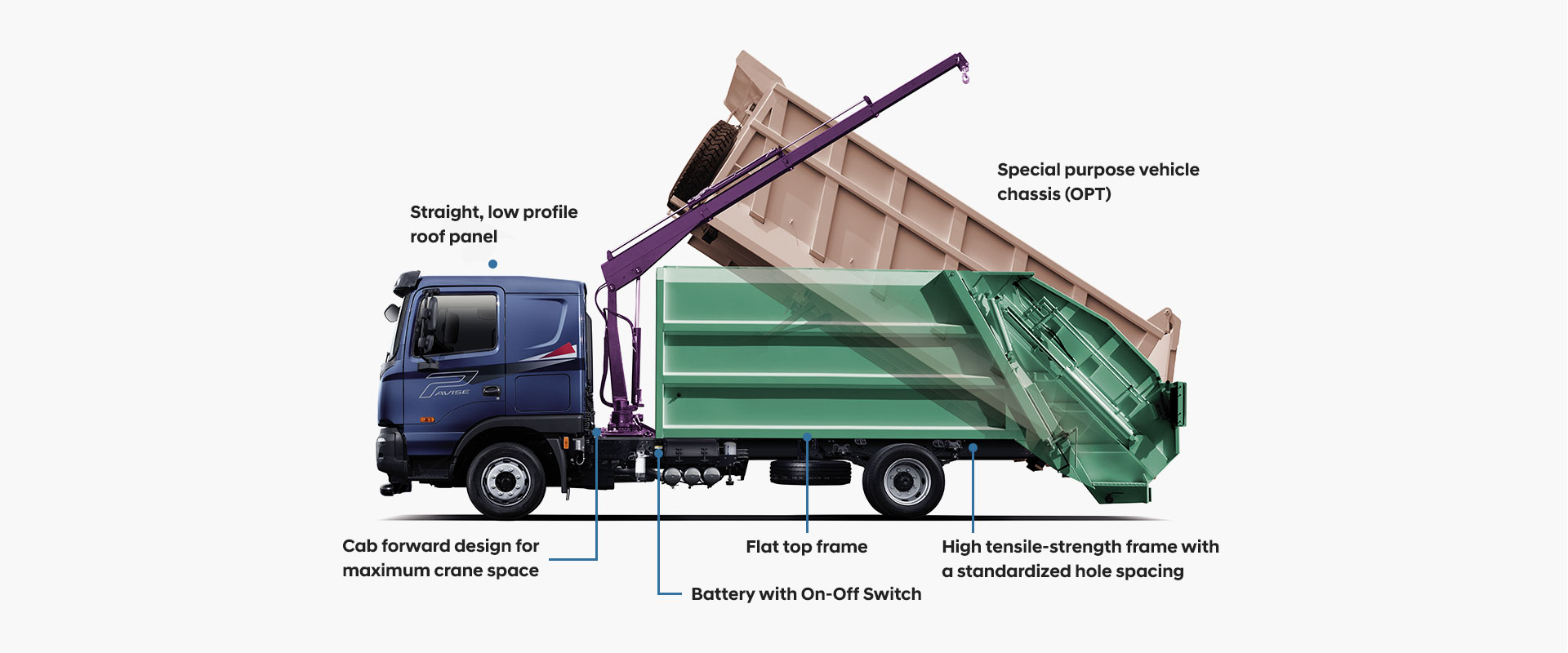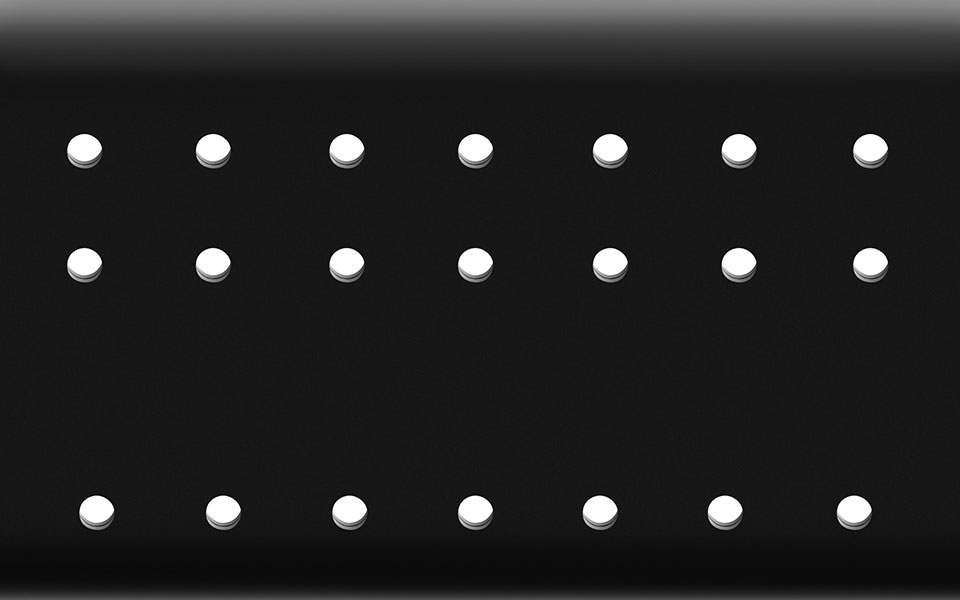 High Strength Frame
with Standardized Spacing
Standard hole spacing is applied throughout to simplify custom bodywork. The frame is made with high tensile-strength steel for higher rigidity and durability.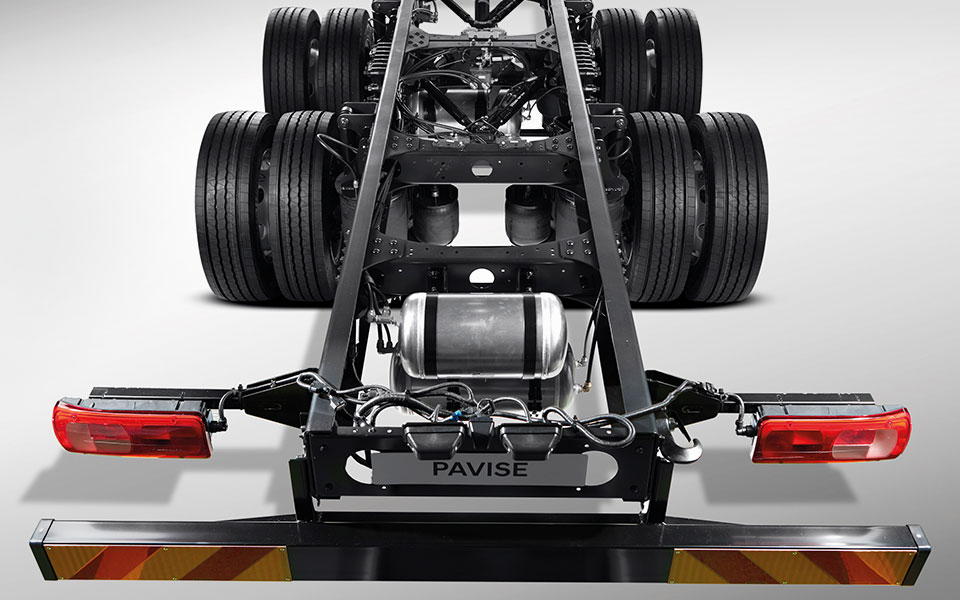 Special Purpose Vehicle Chassis (OPT)
PAVISE is also available in special-purpose editions: concrete pumper cars (CPC) and aerial work trucks, to name a few.
Battery Disconnect Switch
With a flick of the switch, the battery can be easily disconnected when required for safety purposes.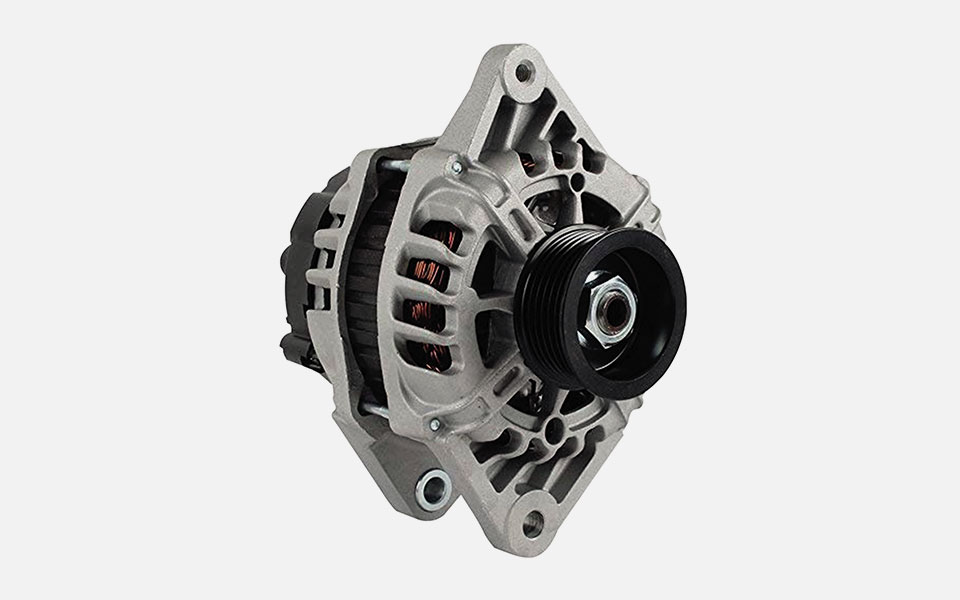 High Capacity Alternator
Convenience has been increased with 90A high capacity alternator suitable for special vehicles.
The optimal environment for driving and relaxing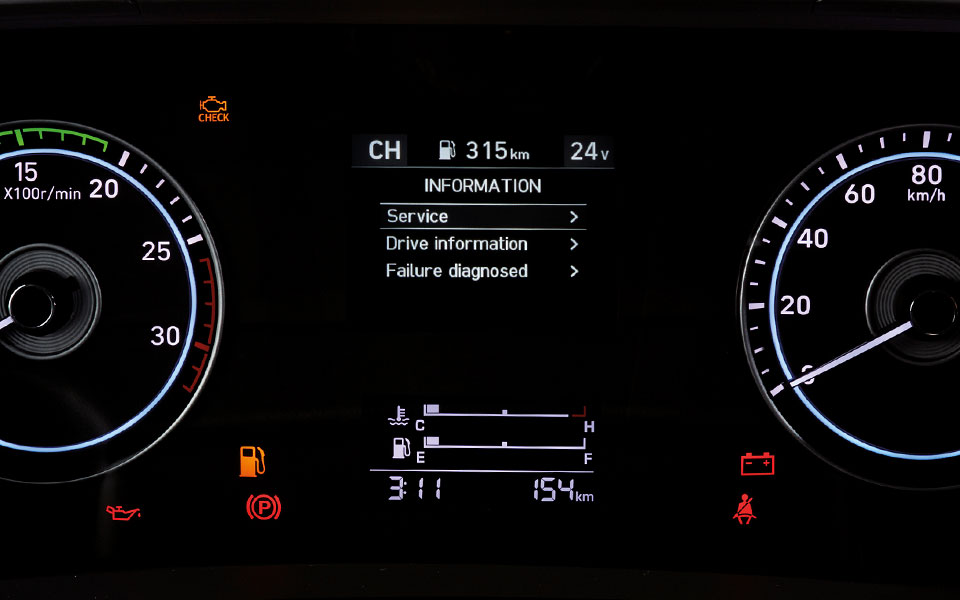 5-inch dual-mono TFT
The large full-digital gauge cluster displays a wide range of information with superb clarity and easy-to-understand graphics.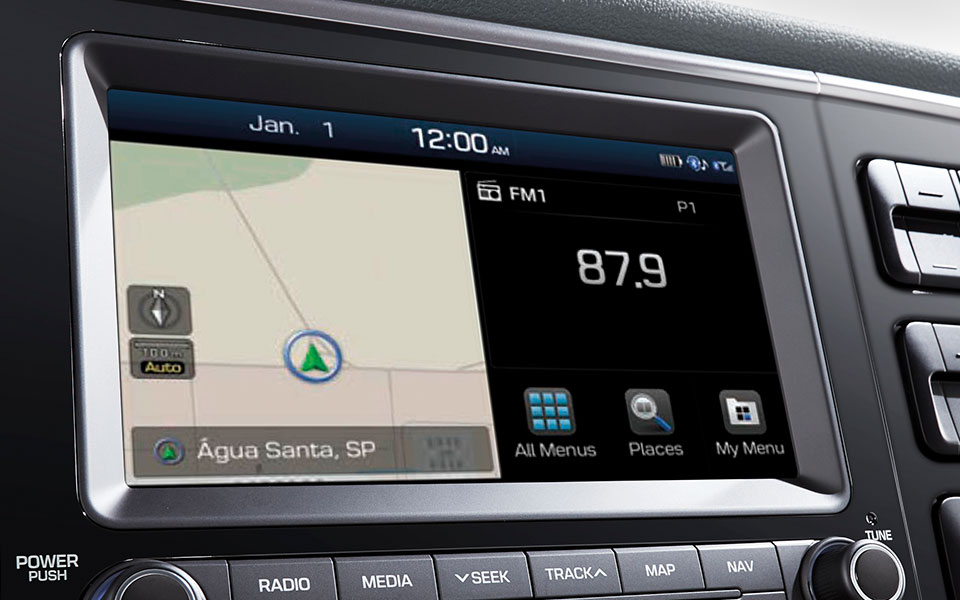 8-in AVN
This infotainment unit comes with navigation capabilities and a touchscreen interface that allows for fast and intuitive menu scrolling and feature selection.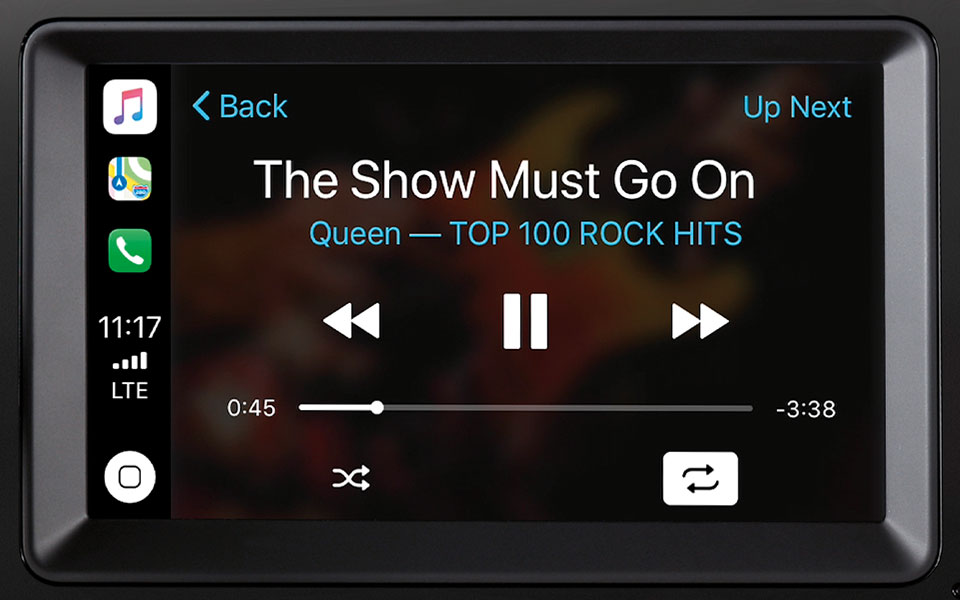 Smartphone Connectivity
Drivers can always stay in touch with home base thanks to PAVISE's Bluetooth support of smartphones with Android Auto, Apple CarPlay and MirrorLink.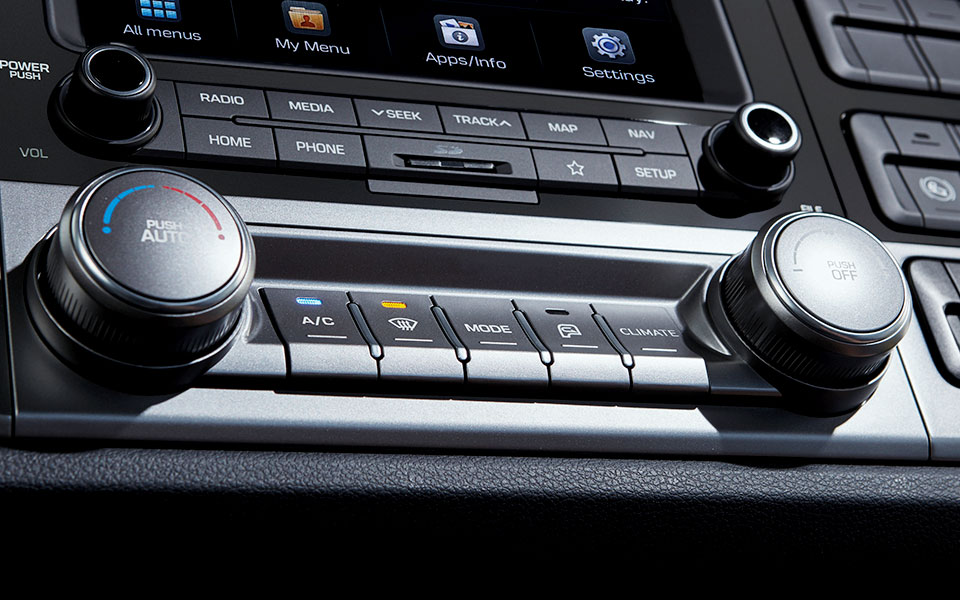 FATC with Activated Carbon Filter
It creates a pleasant cabin environment by filtering out odors, microorganisms, and fine dust particles.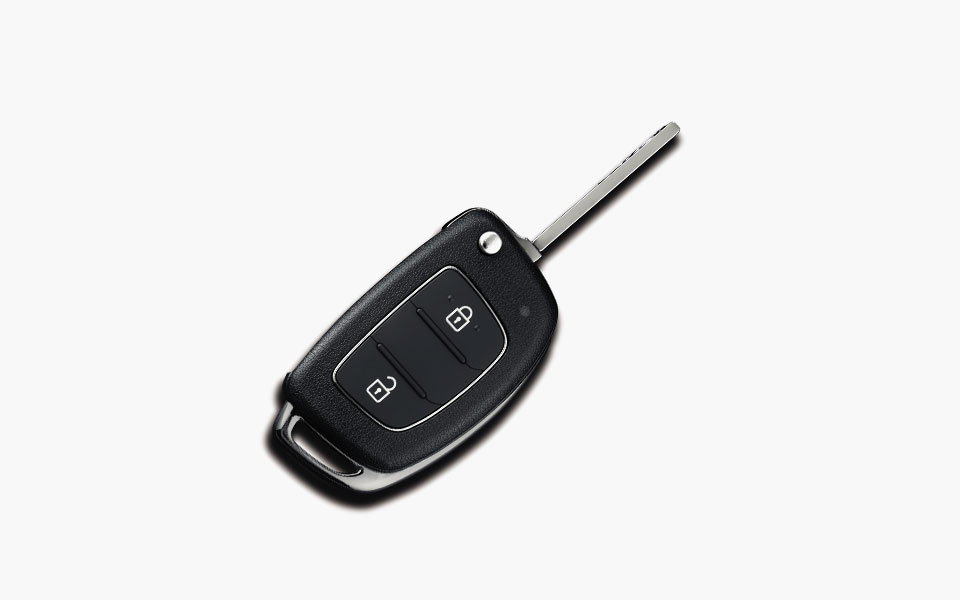 Remote control key
Foldable remote control key provides more convenience.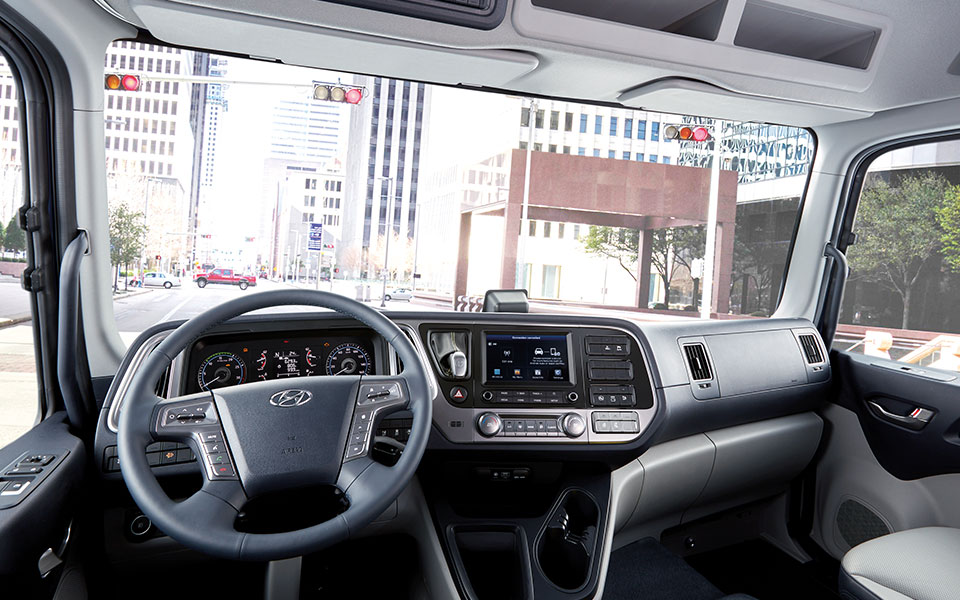 Excellent Visibility
Forward sightlines have been dramatically improved to provide an unobstructed view of overhead traffic lights.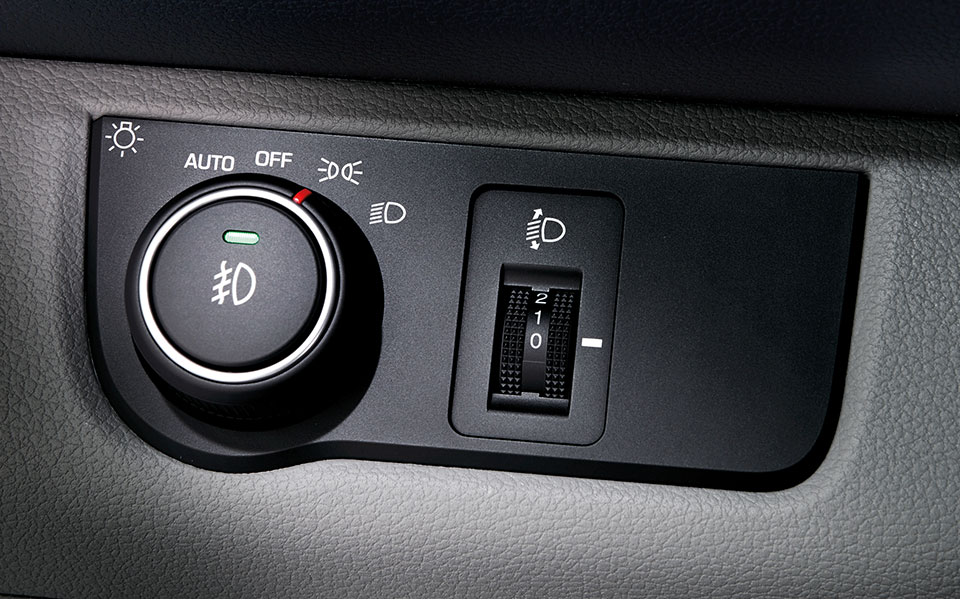 Auto-Light Control (ALC)
ALC's sensor responds to changes in ambient light levels such as dusk, dawn or when entering a tunnel and will automatically activate or turn-off the headlamps.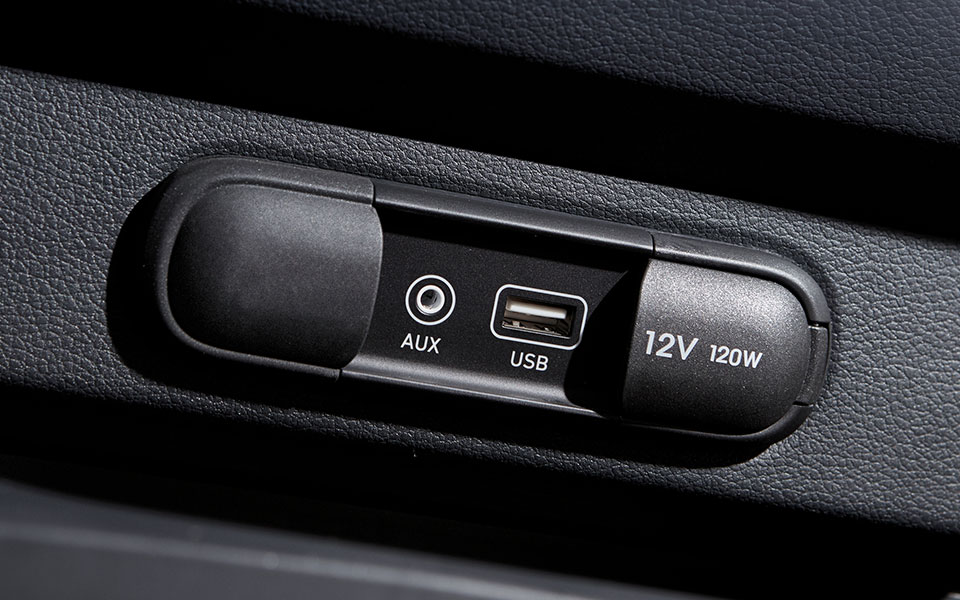 USB / AUX ports
Auxiliary input jacks accommodate MP3 players and most types of personal audio entertainment devices.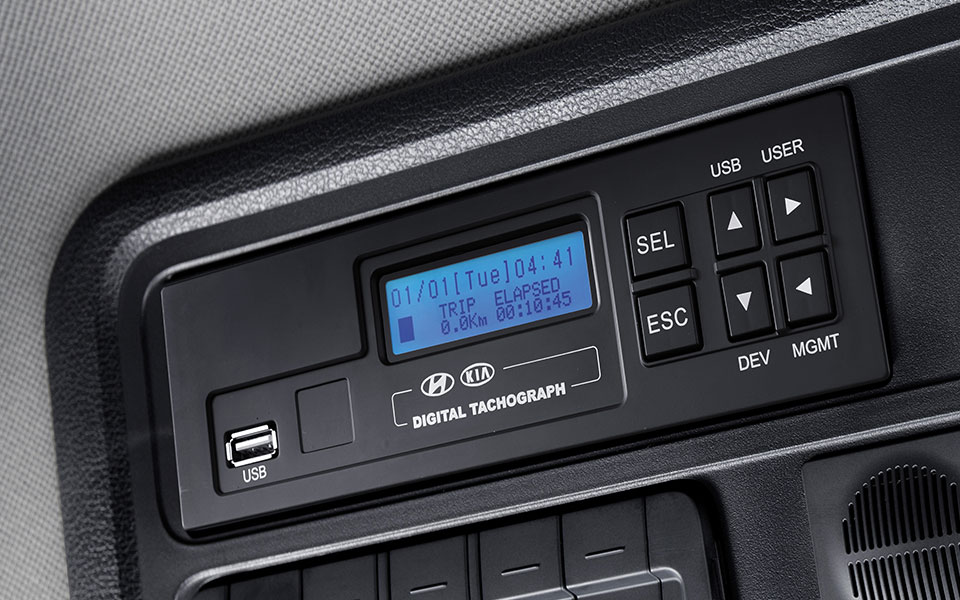 Digital Tachograph
Digital tachograph operates easily, accurately and safely to support your business.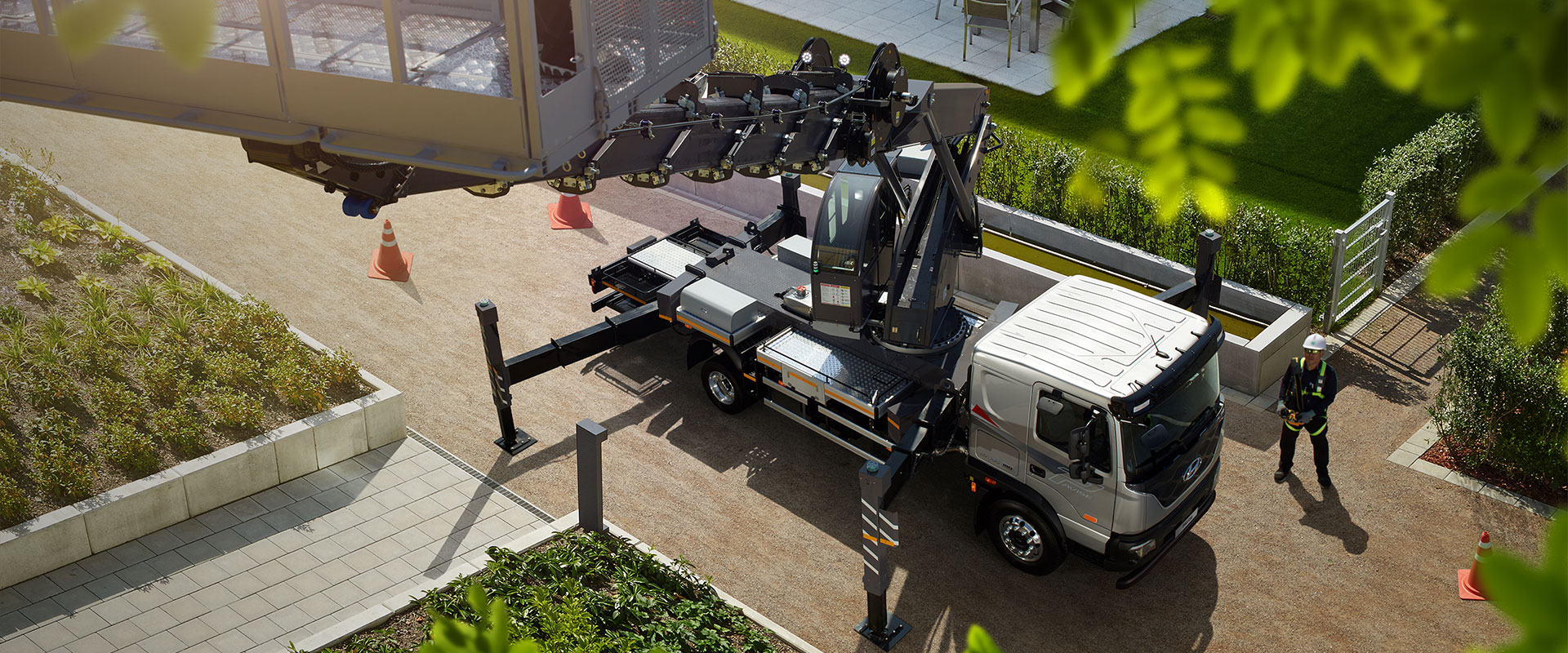 Safety
PAVISE makes you a better, safer driver
PAVISE's safety systems protect you in a variety of
different ways and it starts with the cab.

Forward Collision-avoidance Assist (FCA)
On detecting the risk of a collision with the vehicle ahead, FCA will automatically perform the braking if the driver fails to apply the brake pedal to help avoid a collision and/or mitigate damage/personal injury.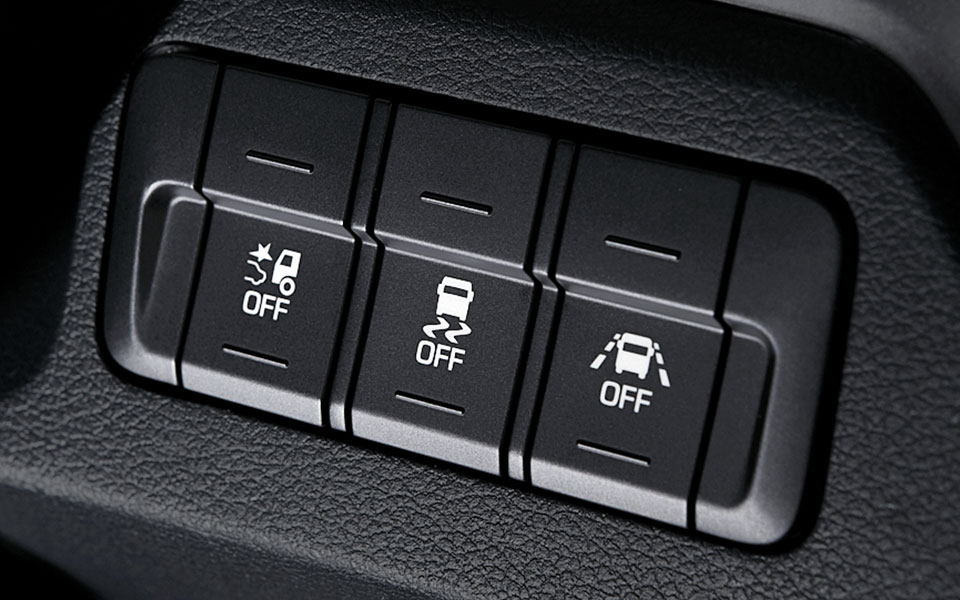 Vehicle Dynamic Control (VDC)
On detecting wheel slippage, VDC stabilizes the vehicle by automatically regulating torque output and braking individual wheels to prevent loss of directional control and rollover, damage/personal injury.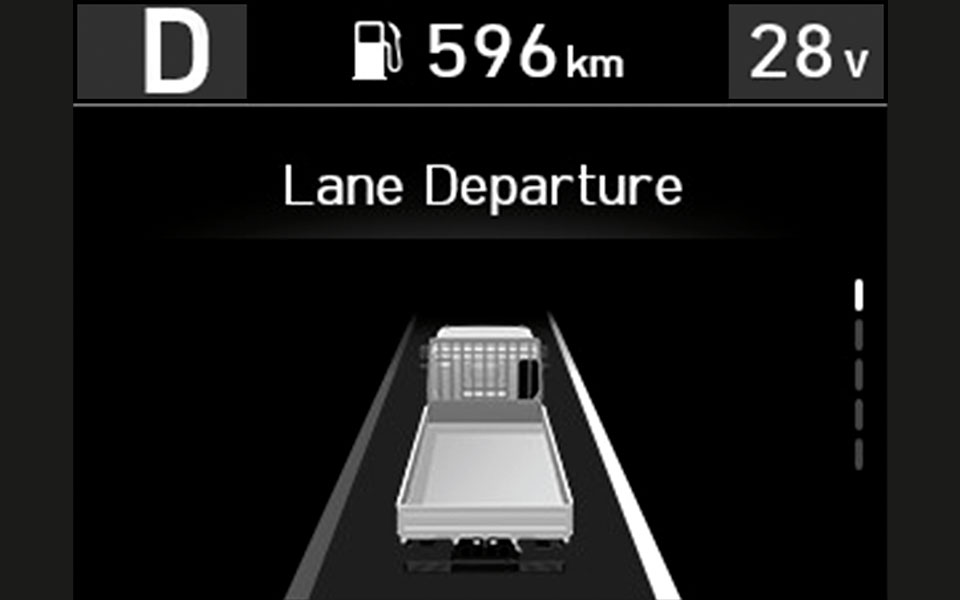 Lane Departure Warning (LDW)
The front camera monitors the painted lane markers and when the vehicle begins to drift out of the lane LDW alerts the driver with a buzzer alarm and visual alert on the cluster.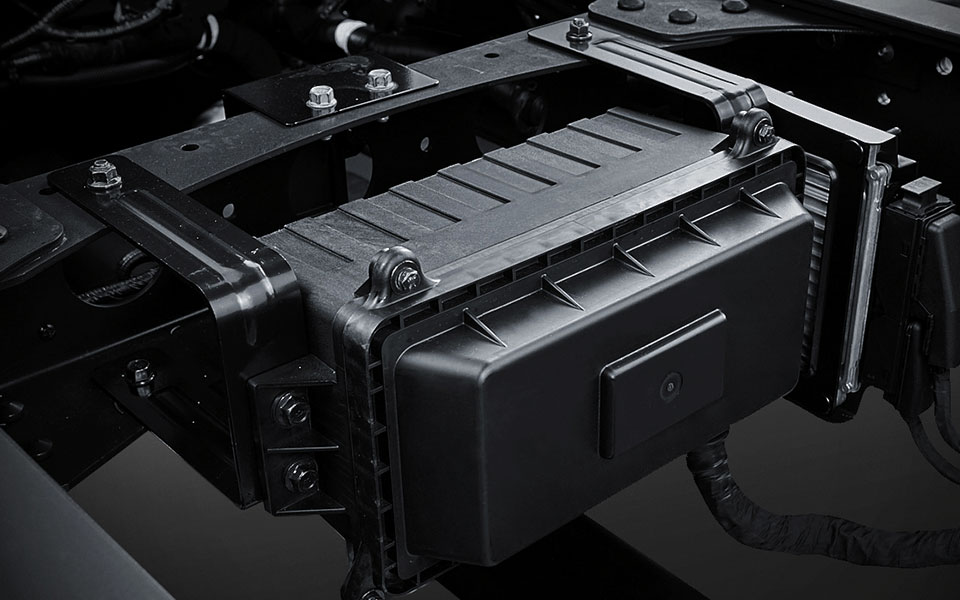 Electronically-Controlled Brake System (EBS)
New electronic controllers provide optimal braking regardless of road conditions and help reduce braking distances.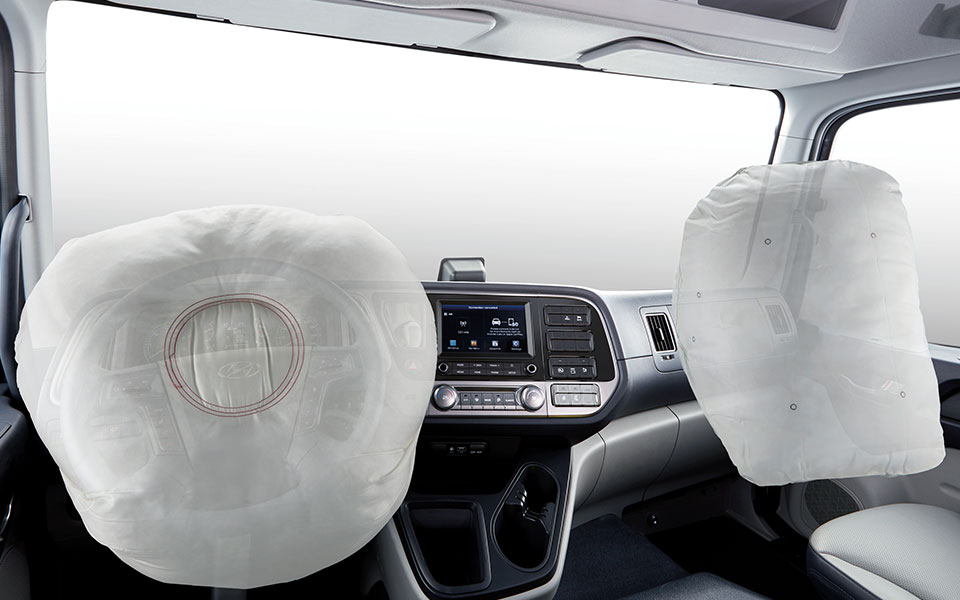 Dual Airbags
Large size driver's airbag provides wide coverage to protect not only the chest and the knees. Passenger airbag also keep passenger's safety.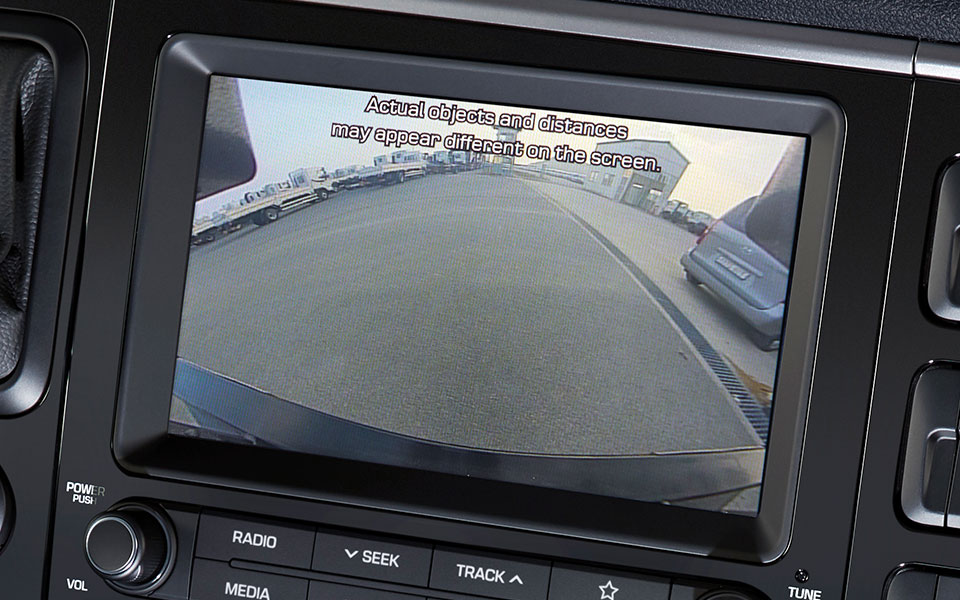 Rear View Camera
It provides an extra-wide angle view of the rear when reversing thus reducing the risk of damage.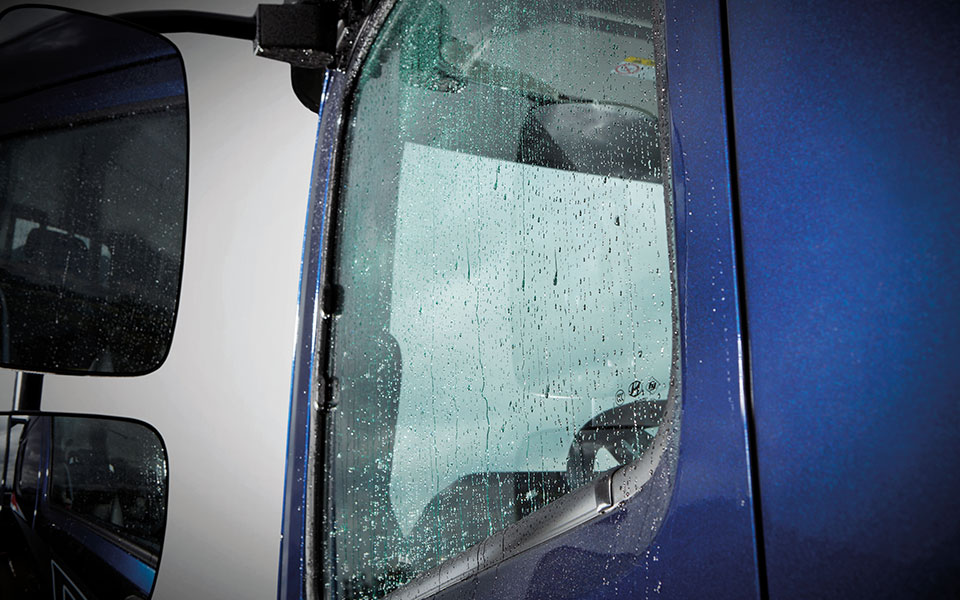 Water Repellent Glass
Water droplets never get a chance to form but flow easily down the glass for excellent visibility.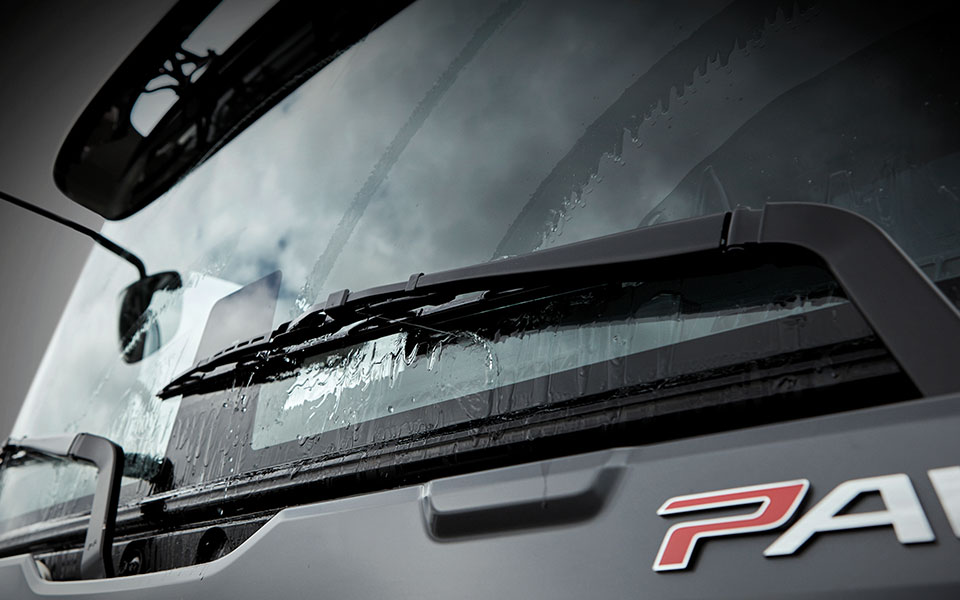 Spray Nozzle Integrated Wiper
Windscreen cleaning is more uniform as the spray nozzle has been built into the wiper arm assembly.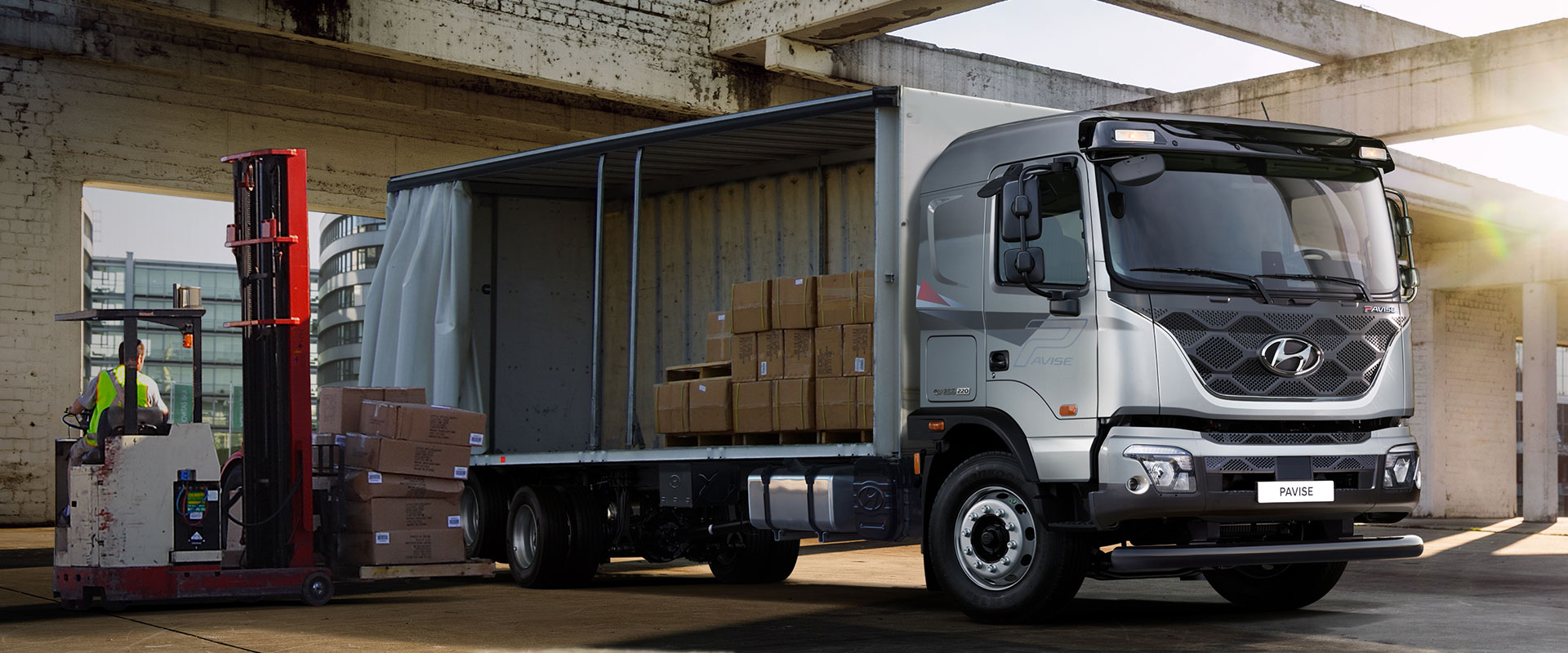 Design
PAVISE is the perfect choice for your business
Headlamps / LED Daytime Running Lights

Ultimate relaxation starts with
extra space and touches of luxury
Wide and comfortable cabs are absolutely critical requirements for professional drivers who spend most of the working day behind the wheel of their truck. PAVISE gives you a cab that is 31 percent larger than the industry standard truck. The cab includes a bed and a handy tip-up passenger seat that gives you extra room whenever you need it. The backrest folds flat to provide you with a nice flat workstation area.


Actual models and specifications may be different by region.
Vocation
We are certain that the particular vehicle we propose will never disappoint you. What kind of commercial vehicle do you want?
Network
You can meet modern commercial vehicles anywhere in the world.
Your Location
Korea (Republic of)
HQ

Hyundai Motor Company Headquarter

Phone

82 2 3464 1114

Website

Plant

Jeonju plant

Phone

82 63 260 5114

R&D Center

Hyundai · Kia Namyang R&D Center

Phone

82 31 368 5114