PRODUCTION
UNIVERSE Was Born At One of The Largest Factories For Commercial Vehicles In The World

The full view of the jeon ju plant
Jeonju Plant which produces the UNIVERSE is the plant dedicated to commercial vehicles. With capability to manufacture 125,000 medium and heavy-duty trucks, and buses as well as special purpose vehicles, the plant has been rated as one of the biggest plants for commercial vehicles in the world.The cutting-edge technology such as automatic welding utilizing robots and cathodic electro deposition coating facility results in high quality and durability, supporting the quality of the UNIVERSE.
Electro Deposition System

The automatic robot welding that realizes the high quality body.

The models are mass-produced on the production line.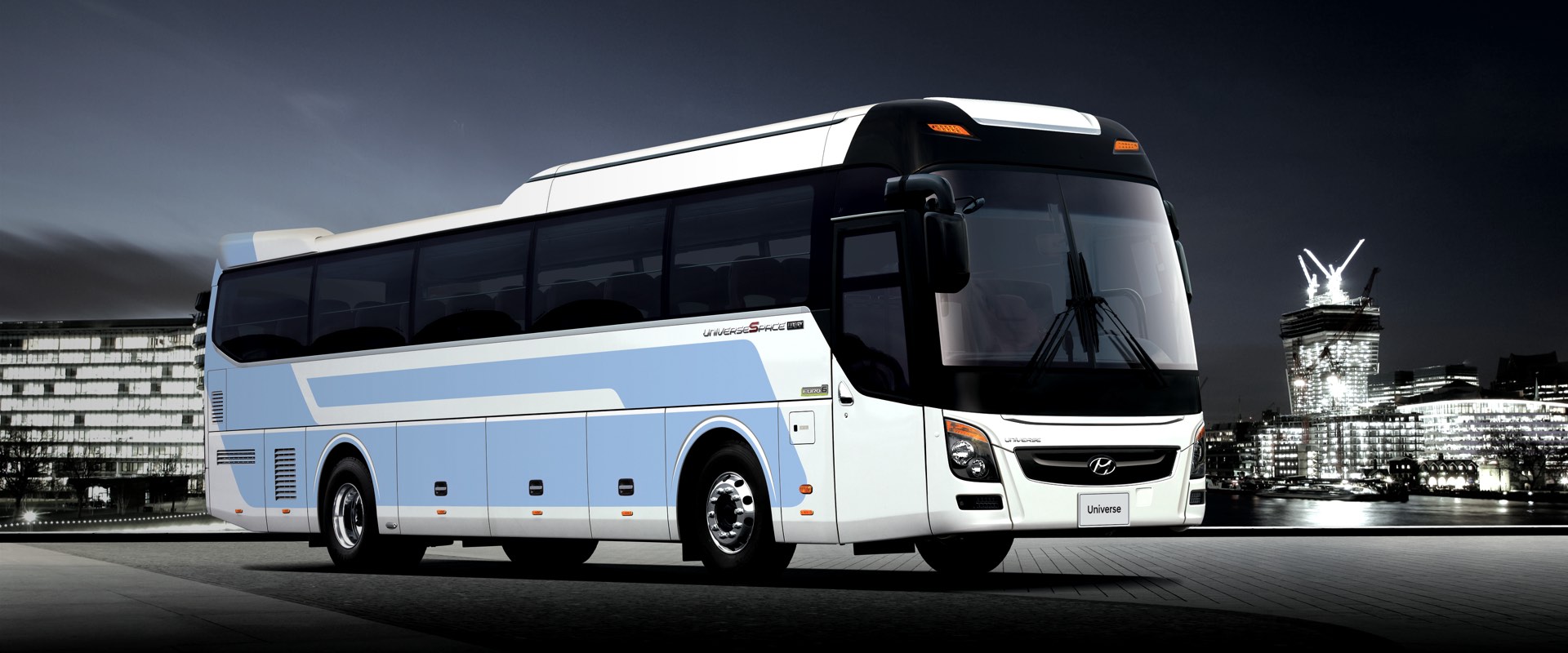 Performance & Safety
Dynamic performance with powerful and latest system.
Engine
Powerful and economical D6 Engines
0,000

~

00,000

Displacement(CC)

000

~

000

Max Torque(kgm)
Maintenance
The reliable and trustworthy durability

Dynamic performance & Economical
Hyundai's CV buses prioritize dynamic performance. The economical operation can also maximize your business profits.
Electro magnetic radiator fan (Powertec engine)
MF(Maintenance Free) Battery

One-touch handle for easy opening
Safety
Superior low noise, low vibration, and high safely.
N.V.H(Noise, Vibration, and Harshness)
Every noise and vibration had been traced, with emphasis on eliminating N.V.H from the design stages. Also features air suspensions, aerodynamic and highly rigid integral body.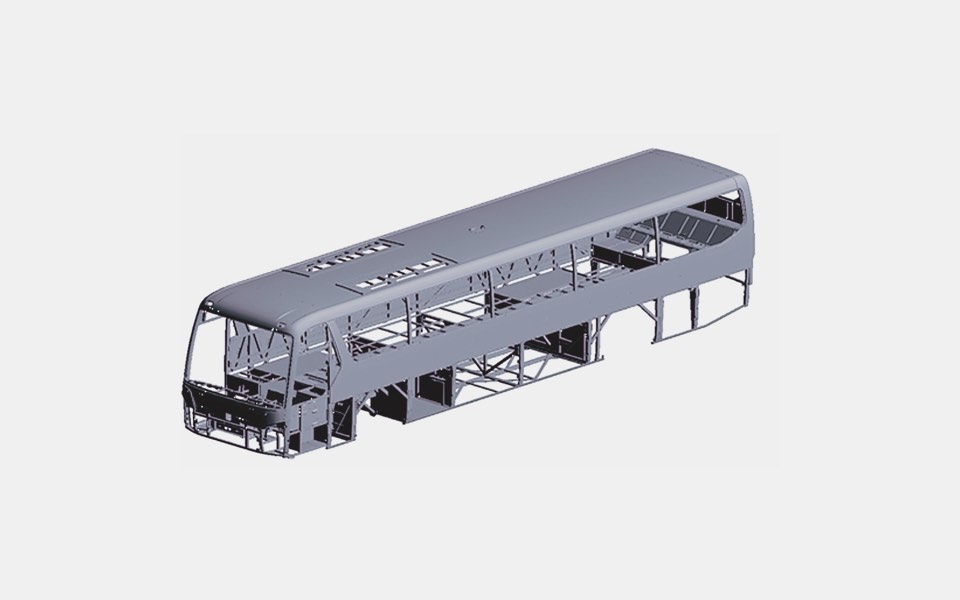 Monocoque Body
Universe has monocoque body enhancing structural rigidity and providing light-weight body construction. This contributes to reduction in vibration and better roll over protection.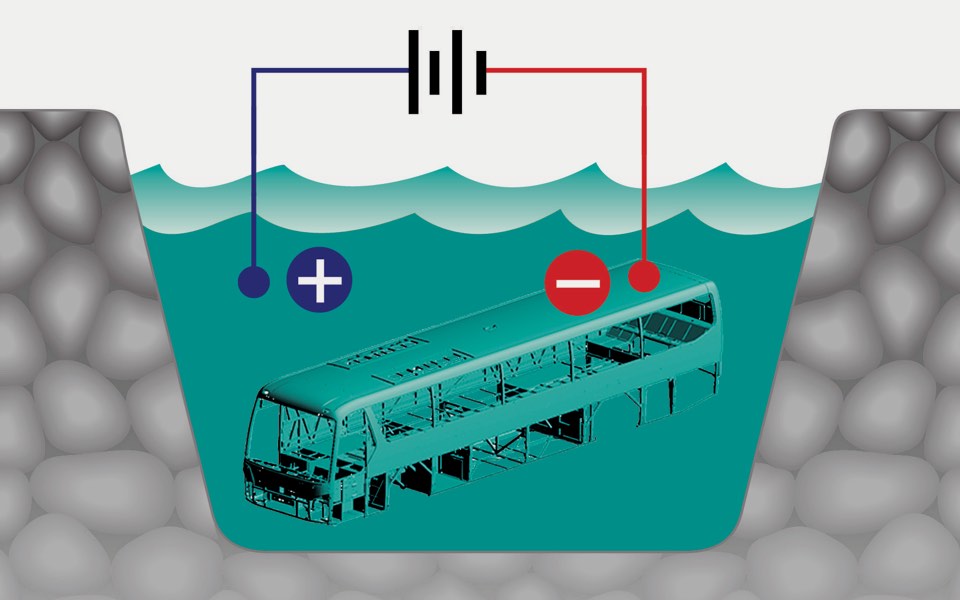 Electro Deposition System
Hyundai has a large-capacity electrostatic priming tank that can accommodate the entire bus body, and it provides maximum corrosion protection by reaching previously unreachable areas.


Air Conditioning
Get freshness out of your life

Air Conditioning
With the integrated air conditioner and centralized heater system, the cabin can be maintained. The air inside is ventilated and circulated to provide clean and fresh air all the time

Under-floor heater (1 heater unit under the floor + Duct + Auxiliary heater)
Heating performance at rearmost passenger seat : 16°C 28°C. Noise is reduced by 8dB. Maintenance for heater unit and application of plug-in type filter
Sub heater (Under floor heater + Duct)

Integrated air conditioner
Reading lamp / Air conditioning louver /Speaker Deluxe type (Noble only)
Air return grille of sub heater

Sub heater under the floor

Windshield glass defroster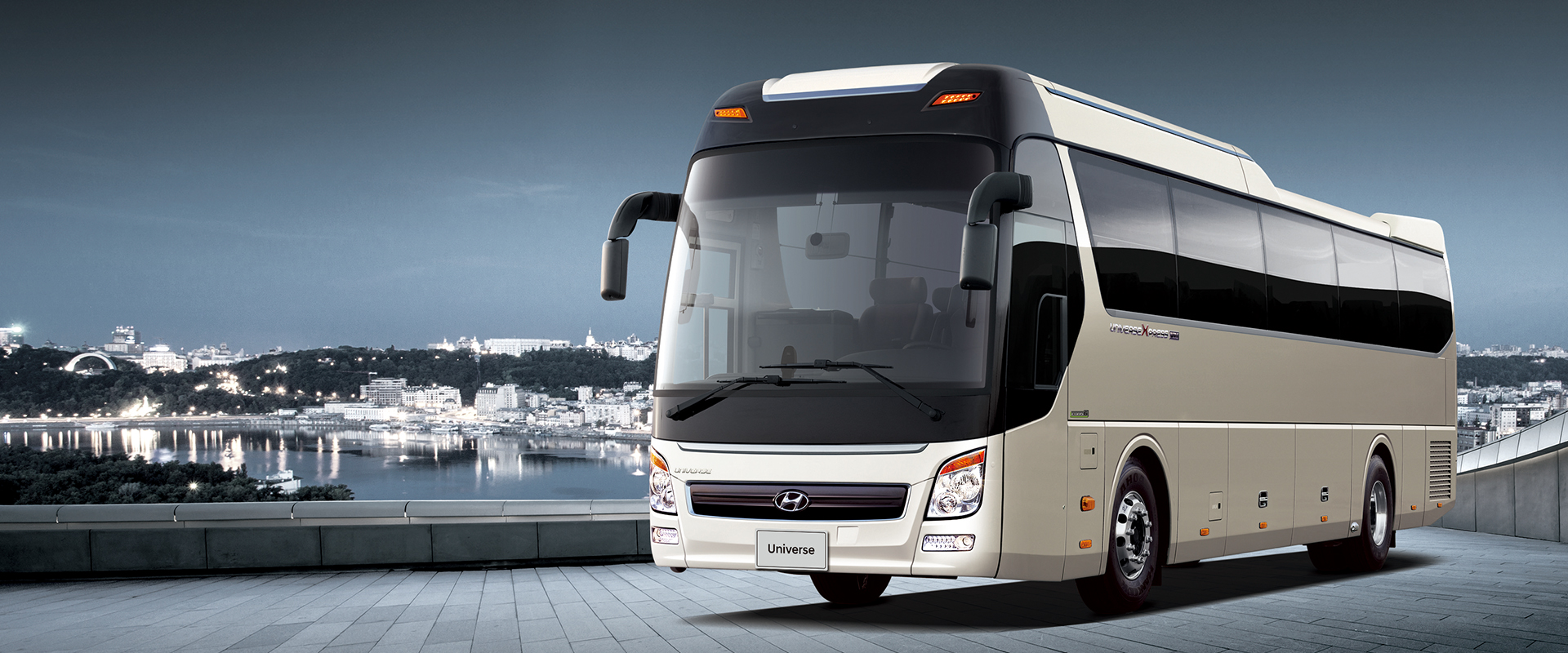 Convenience
Excellent driving in ultimate comfort
Style
High quality and comfortable space

Noble 45 Seater (High decker)
Multi Displayer (Optional equipment for power engine)

1 row Line light & Standard shelves

LED Shelves braket lamp (OPT)
Luxurious fluorescent room lamp

Wide front head lining (Noble only)
Multi-functional seat (OPT)

Latest design passenger's

Two tone passenger's seat (OPT)

Side sliding (available in 41+1 seaters)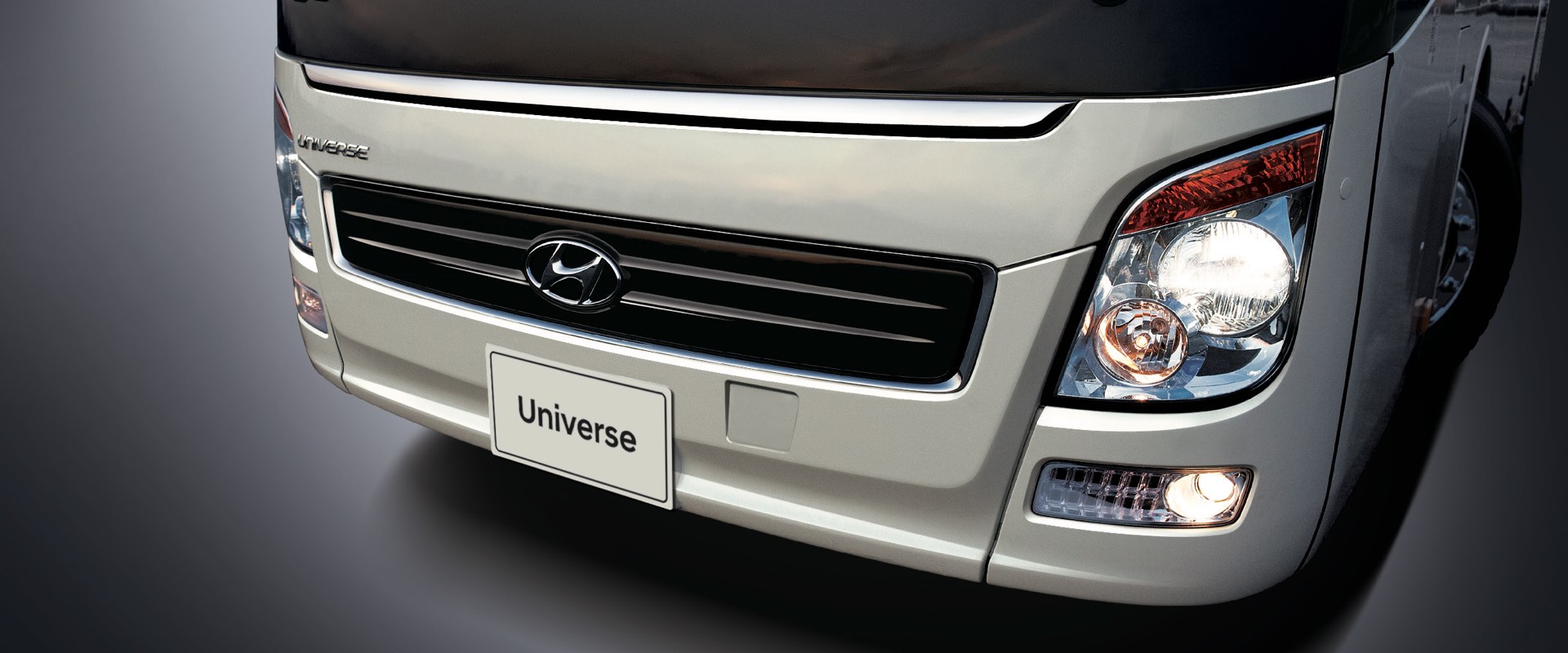 Design
We have realized reliability for UNIVERSE


Front garnish (Noble)
The modern and simple front design of the Universe represents its originality.
Black bezel head lamp (Luxury)

Noble spoiler
The uniquely designed spoiler of the Universe Noble expresses Noble's high-end nature. Also, it ensures safety when the bus travels at high speeds with its aerodynamic benefit.
Rear bumper with reverse warning system (OPT)
Chrome plated front garnish molding(High Decker)

Streamlined front bumper and fog lamp (High Decker)

Swing-out type entrance door
Front / Rear aluminum wheel

Swing-out type middle door
Stylish 3 section outside rear view mirror

Wide outside rear view mirror

Pair glasses on driver's window

Driver Space (Wood Grain)

Taraflex mat (Vega) (Option)
Space Luxury

1-Door (41+1, 45+1)
2-Door (43+1)

Express Noble

1-Door (38+1, 41+1, 45+1)
2-Door (43+1)
Specification & e-Brochure Download
Actual models and specifications may be different by region.
Vocation
We are certain that the particular vehicle we propose will never disappoint you. What kind of commercial vehicle do you want?

Network
You can meet modern commercial vehicles anywhere in the world.
Your Location
Korea (Republic of)
HQ

Hyundai Motor Company Headquarter

Phone

82 2 3464 1114

Website

Plant

Jeonju plant

Phone

82 63 260 5114

R&D Center

Hyundai · Kia Namyang R&D Center

Phone

82 31 368 5114