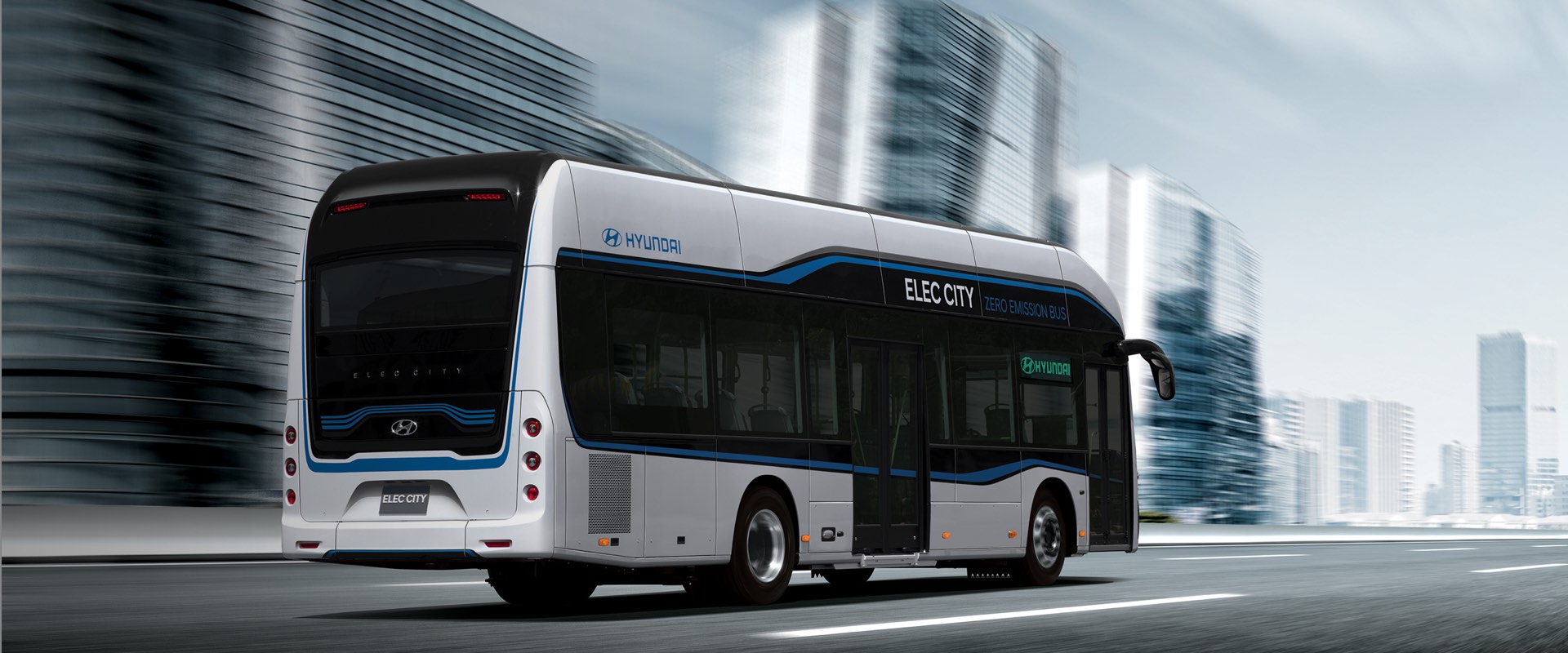 Performance & Safety
Remarkable driving ability and incomparable operating efficiency
Battery
High-efficiency, High-quality lithium polymer battery

Fitted with a high-efficiency, high-quality lithium polymer battery
The 256 kWh high-capacity battery is appropriate for routes that consume high amounts of electricity with frequent traffic congestion or slopes, as well as for coach services. If a bus is constantly running at 73 kph, it can travel up to 290 kilometers per charge. With regard to short-distance routes, it allows buses to run three to four times in a row without charging. Thus, it ensures higher operating efficiency and profitability, if used during the morning and the evening rush hours. The 128-kWh battery can also be used for short-distance routes.
Safety
The Safety of Passengers Is Our Top Priority.

Ultrasonic Sensors Fitted to the Entrance and Middle Doors
Ultrasonic sensors are fitted to the entrance and middle doors to protect passengers from getting injured when they board and alight the bus.

Wakening Sound and Back Warning System
The Wakening Sound is designed to alert pedestrians of the movement of the bus. The Back Warning System is intended to prevent a rear-end collision in advance.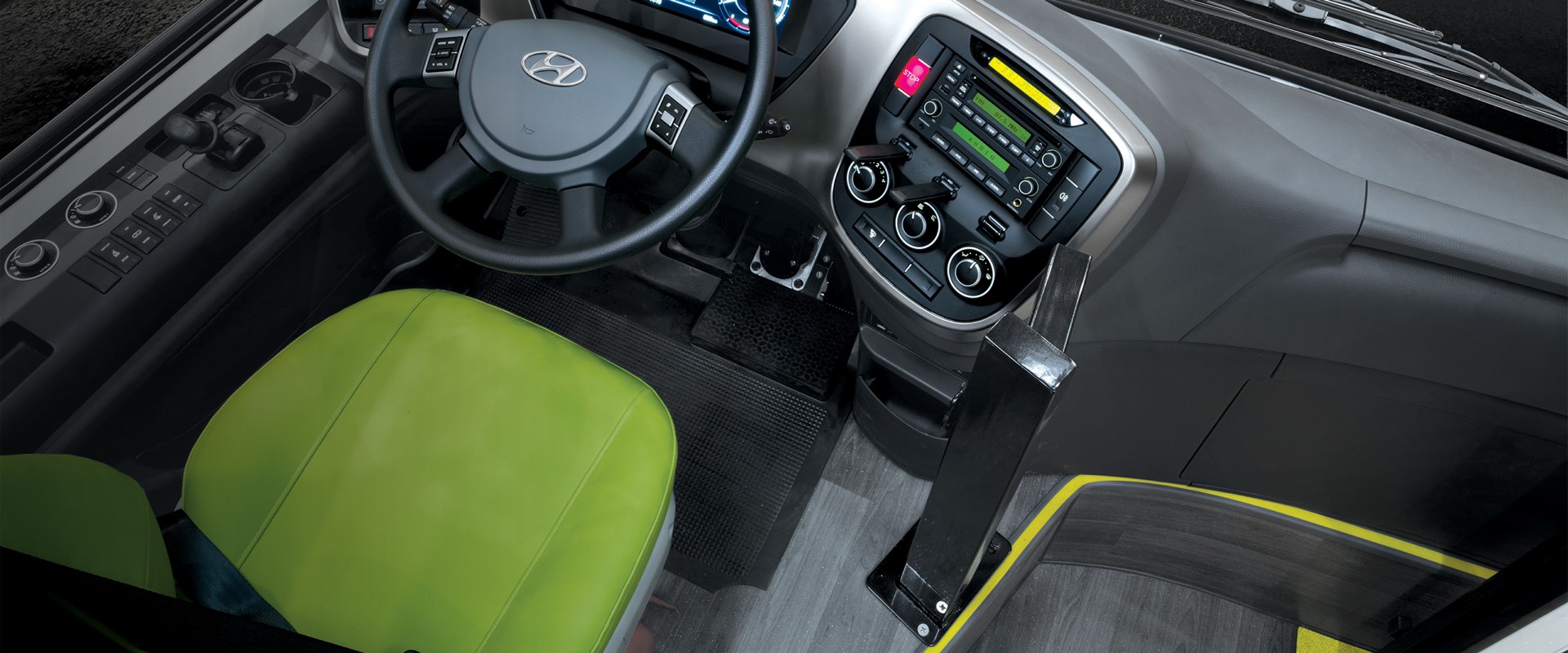 Convenience
Equipped with all the convenience features that drivers desire
Style
Distinct Convenience to Drivers and Passengers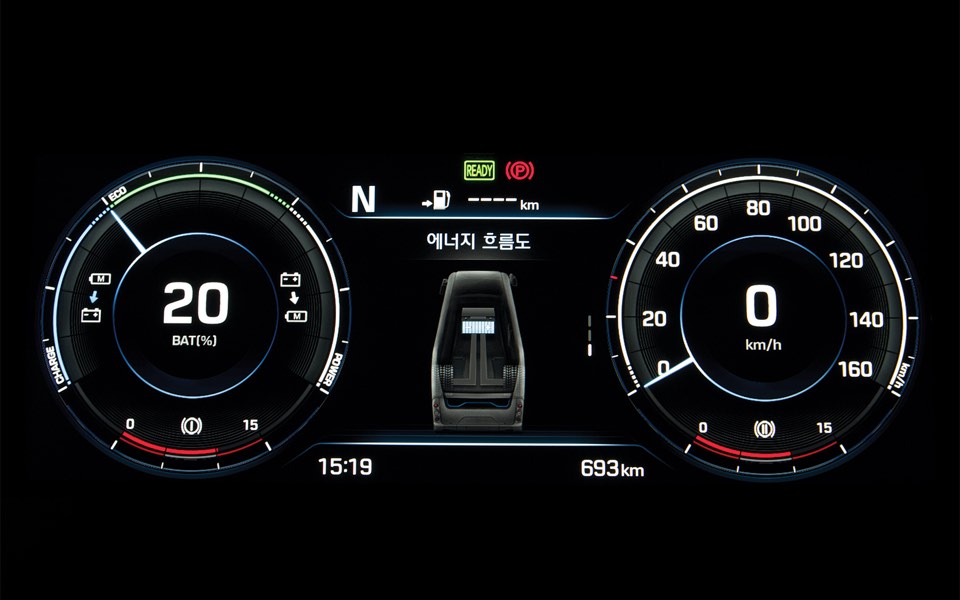 LCD Full-Color Digital Cluster
The sensuous and sophisticated LCD Full-Color Digital Cluster, which features simple composition, assists drivers in accurately perceiving vehicle information.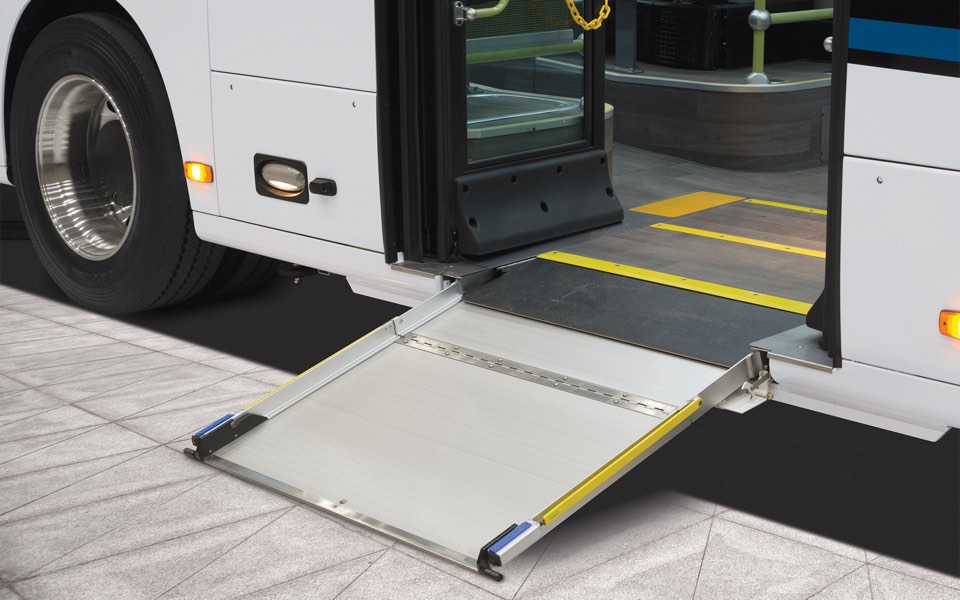 Boarding Ramp and Kneeling System
The boarding ramp is designed to help wheelchair-bound passengers to safely board the bus. The kneeling system is also designed to help general passengers safely board the bus.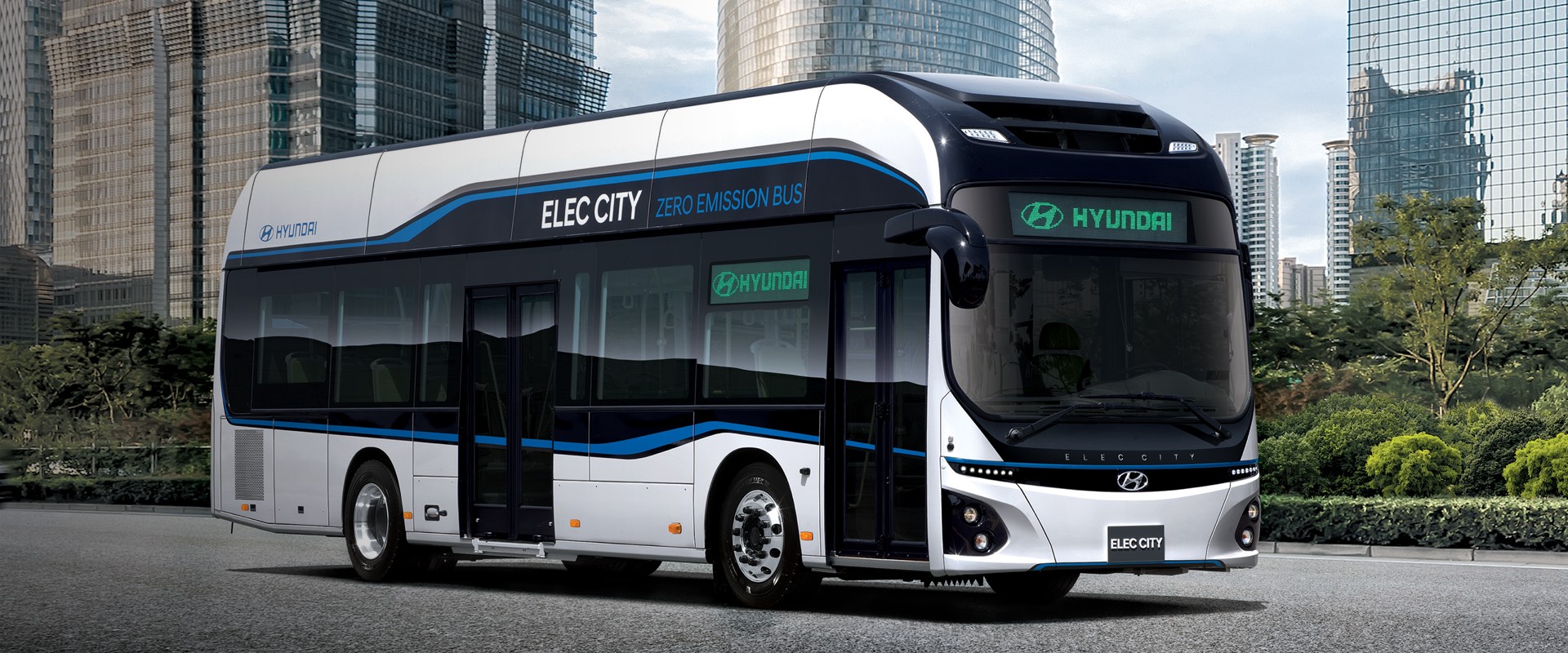 Design
Future-Oriented Unique Style

Future-Oriented Unique Style
The white color and the dynamic blue lines highlight the unique exterior of Elec City.
Elec City Running in the City
EV Charging Inlet and Charging Cable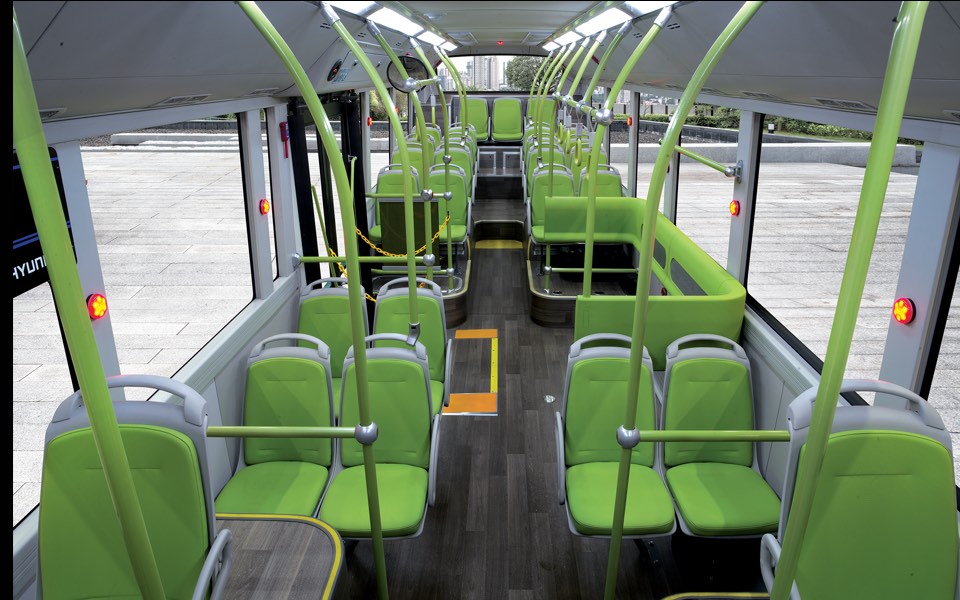 Simpler and More Modern Space
The simpler and more modern indoor space is optimized for the motion line of passengers.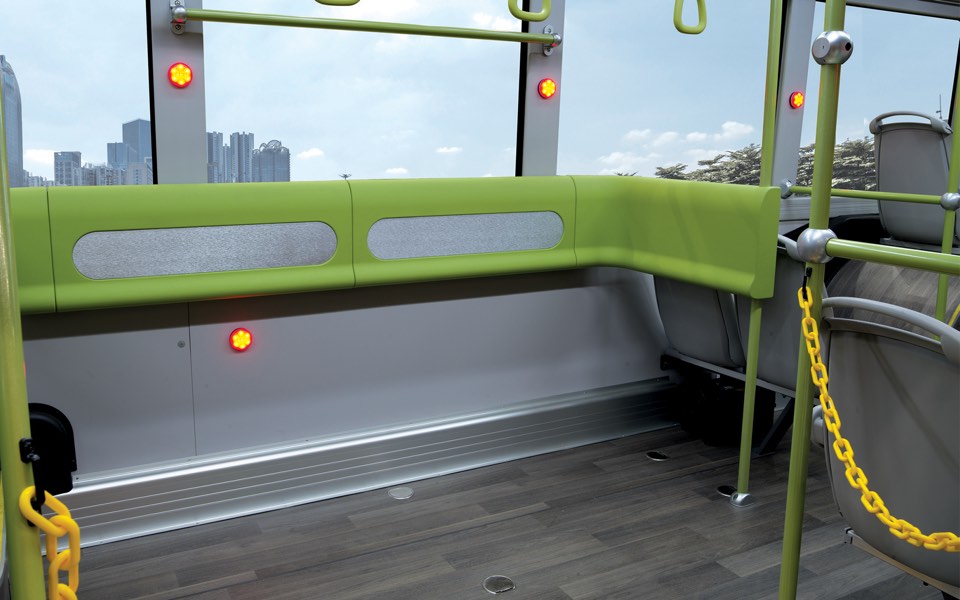 Hip Rest for Standing Passengers and Space for Wheelchair-Bound Passengers
This space is used for standing passengers to get some rest, as well as to secure the safety of wheelchair-bound passengers.
Vocation
We are certain that the particular vehicle we propose will never disappoint you. What kind of commercial vehicle do you want?

Network
You can meet modern commercial vehicles anywhere in the world.
Your Location
Korea (Republic of)
HQ

Hyundai Motor Company Headquarter

Phone

82 2 3464 1114

Website

Plant

Jeonju plant

Phone

82 63 260 5114

R&D Center

Hyundai · Kia Namyang R&D Center

Phone

82 31 368 5114