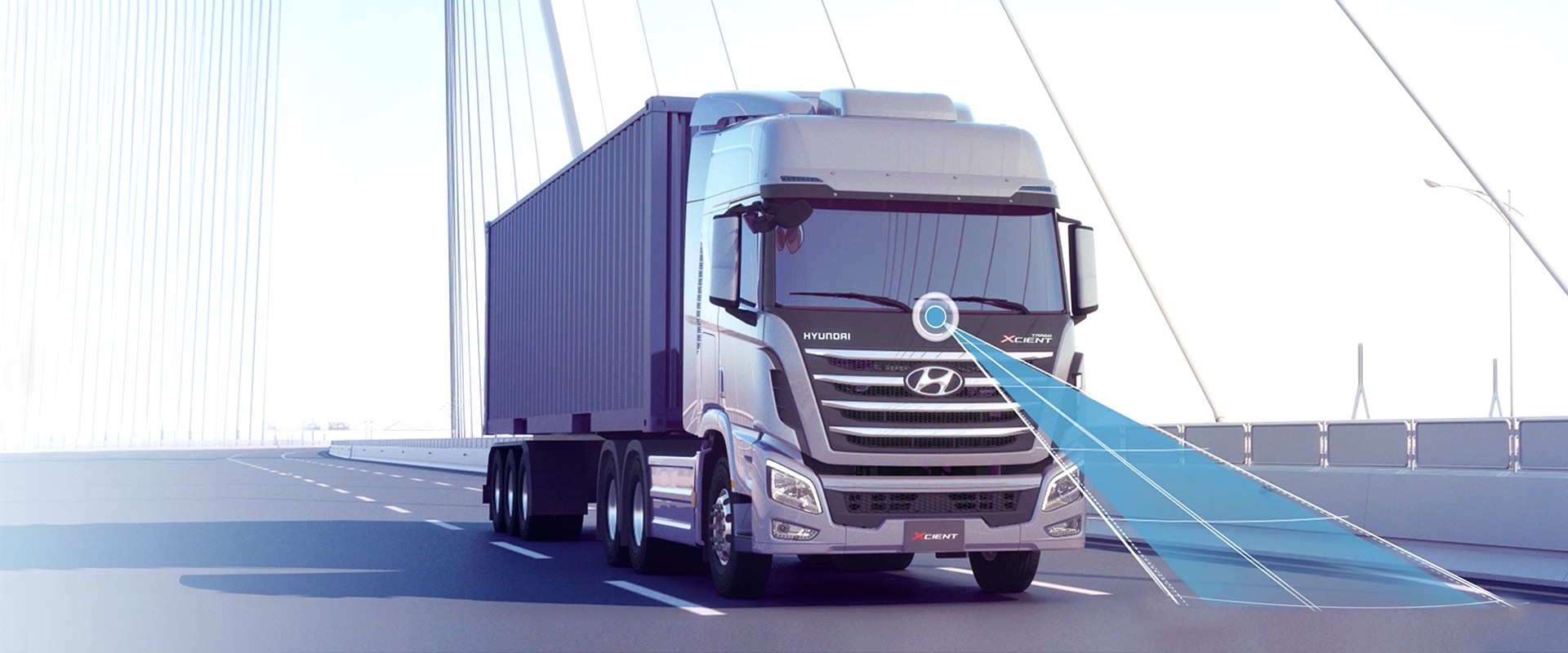 Future Technology
Innovation for a Market Paradigm Shift
Commercial Vehicle Safety Technology
Hyundai regards customer safety as a top priority.
Automated Driving and Platooning
Further than Driving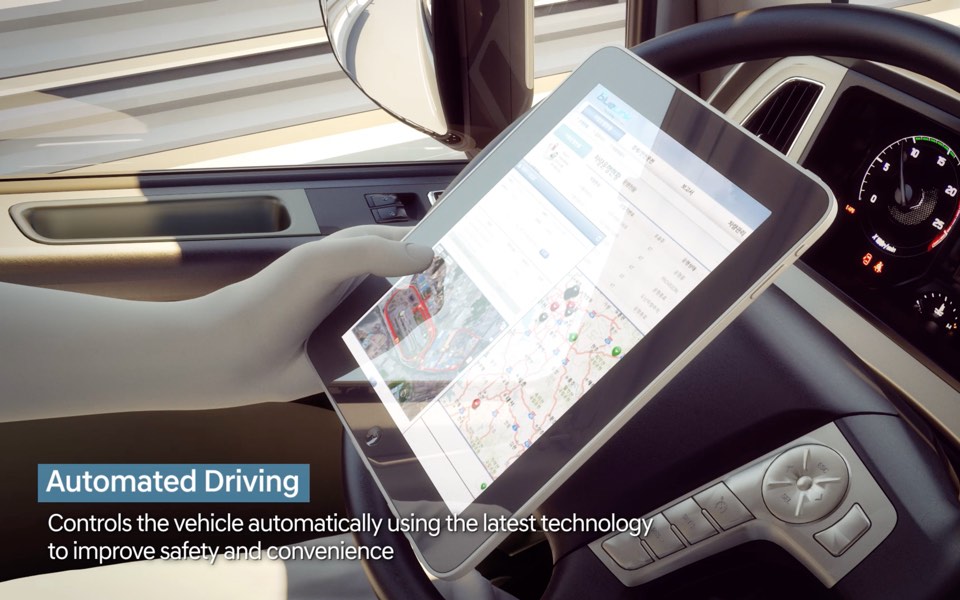 Automated Driving
The fusion of a precise map and different sensors allows your vehicle to recognize and judge your driving conditions for automatic driving accordingly.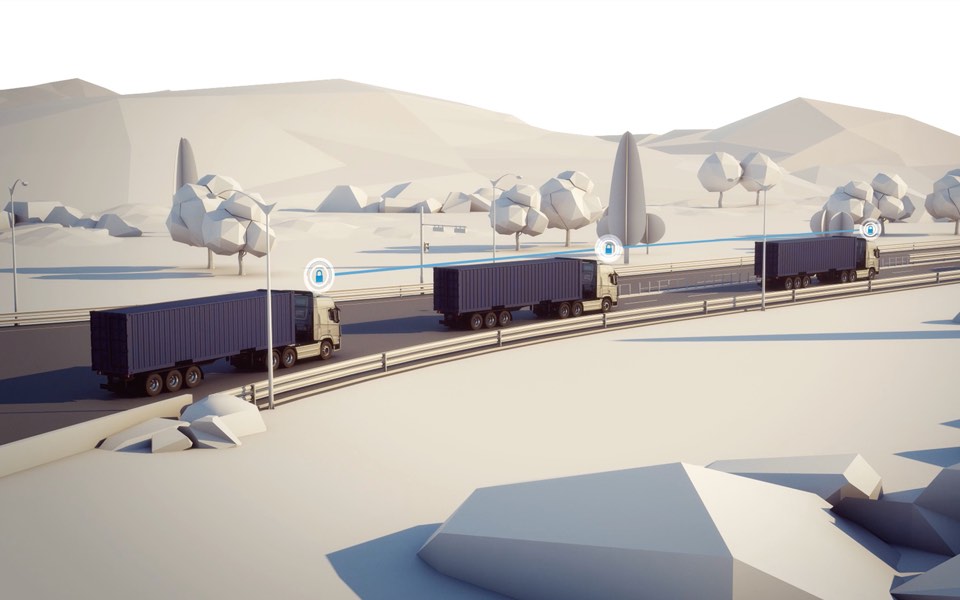 Platooning
Designed to enable a group of vehicles to travel in a single file at distances of meters to tens of meters. The application of vehicle-to-vehicle (V2V) communications allows the following vehicles to automatically respond to the lead vehicle's movement.
Safety New Technology
It is a safe, new technology to be developed.

V2X (Vehicle to X)
Designed to transmit information through vehicle-to-vehicle (V2V) communications and vehicle-to-infrastructure (V2I) communications.
BCW (Blind-spot Collision Warning)

Designed to warn drivers of the presence of other vehicles in a blind spot.

TCW (Turning Collision Warning)

Designed to alert drivers if there is a collision risk with another vehicle on his/her side when making a right or left turn.

DSW (Driver State Warning)

Designed to monitor driving data and the driver's face in real time. When driver inattention or something abnormal is detected, it sends alarm signals.
ADAS MAP

Designed to provide detailed information on roads ahead, it can be used in advanced driver assistance systems (ADAS) and for fuel efficiency control.

AVM (Around View Monitoring)

High-definition cameras are fitted in every direction to give drivers a 360-degree panoramic view around the vehicle.

NV (Night Vision)

Near-infrared and far-infrared sensors are used to secure visibility at night to ensure safe nighttime driving.