Packer truck
It can collect large amounts of garbage using its garbage compactor.

Press pack
The garbage compactor allows garbage collection, regardless of its size. It is basically an ejector type for discharging, but it can also be manufactured as a dumping type.

Roll pack
The garbage compactor allows for fast collection of quantified garbage.
Press pack Garbage Compactor

Roll pack Garbage Compactor
Non-packer truck
Designed to collect garbage without a garbage compactor

Arm-roll
As the loading container is detachable, one truck can collect multiple garbage containers. The loading container can additionally be supplied upon customer's request.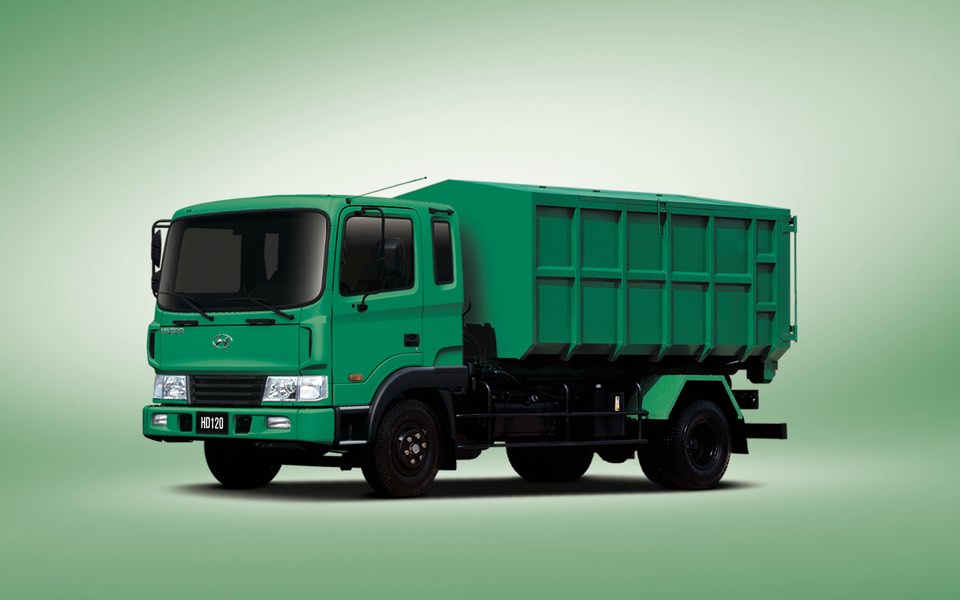 Garbage Dump
With a large loading container mounted, this truck is intended to carry large amounts of garbage. It discharges garbage through its dumping system.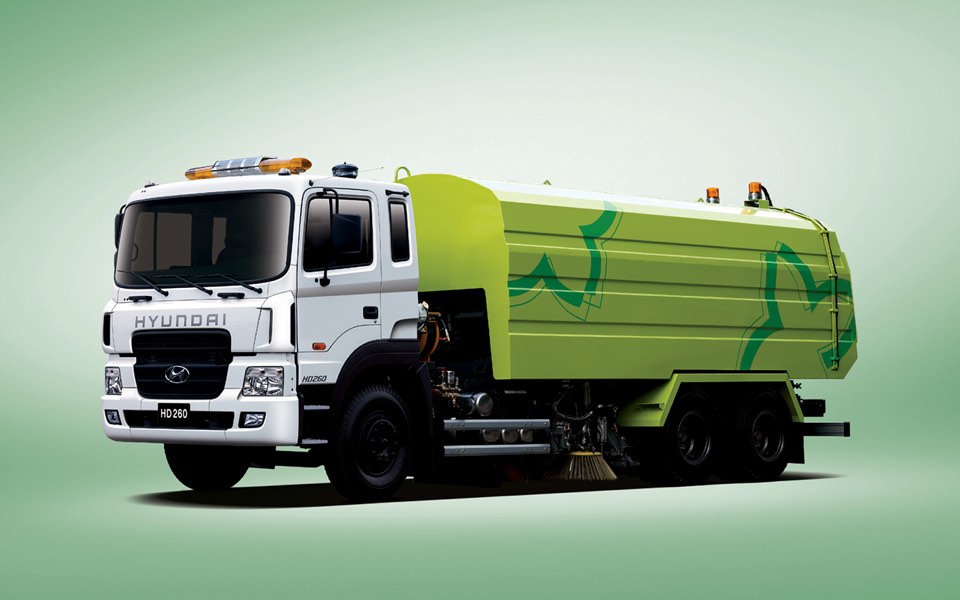 Road sweeper
Designed to clean streets by employing the water tank and the sweeping system mounted on its lower part.
Specification & e-Brochure Download
Actual models and specifications may be different by region.
Applicable Products
You have all the commercial vehicles you want
Network
You can meet modern commercial vehicles anywhere in the world.
Your Location
Korea (Republic of)
HQ

Hyundai Motor Company Headquarter

Phone

82 2 3464 1114

Website

Plant

Jeonju plant

Phone

82 63 260 5114

R&D Center

Hyundai · Kia Namyang R&D Center

Phone

82 31 368 5114