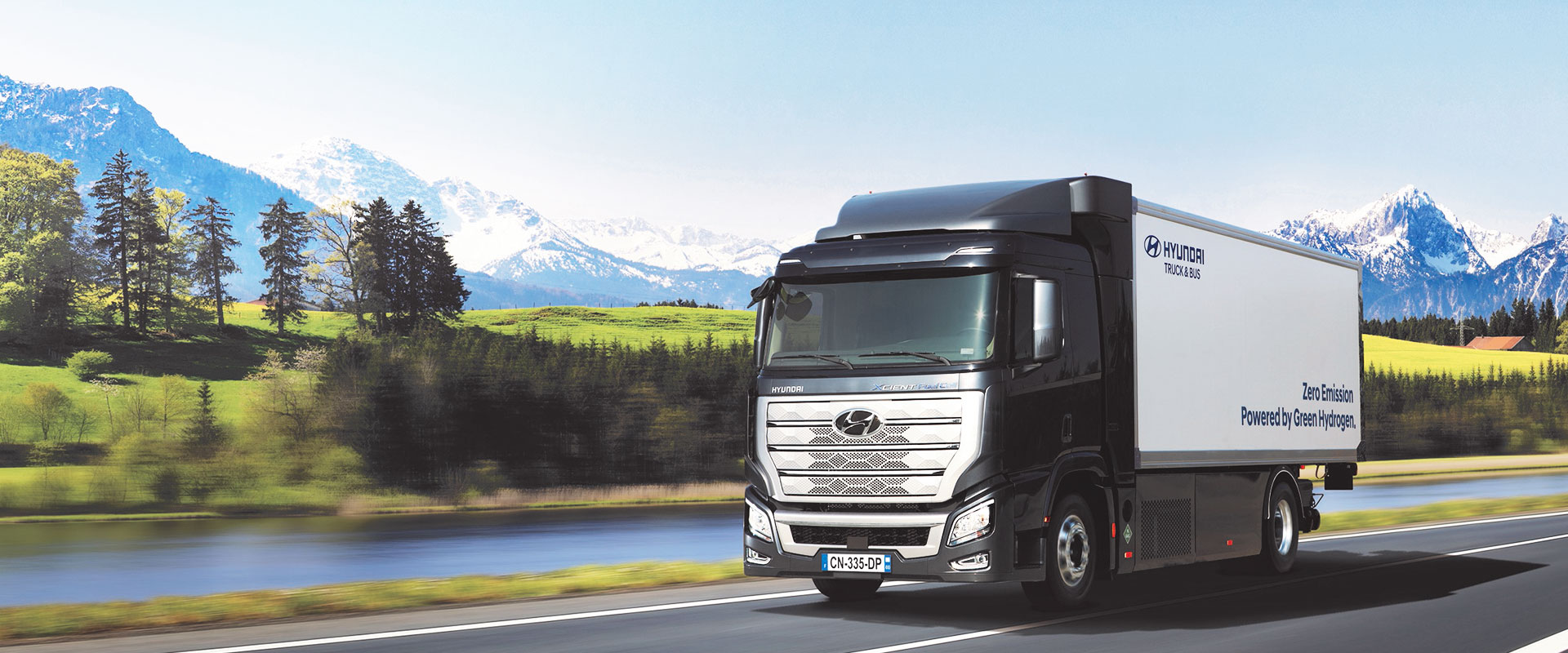 Hyundai Hydrogen Mobility
The future of emission free logistics starts here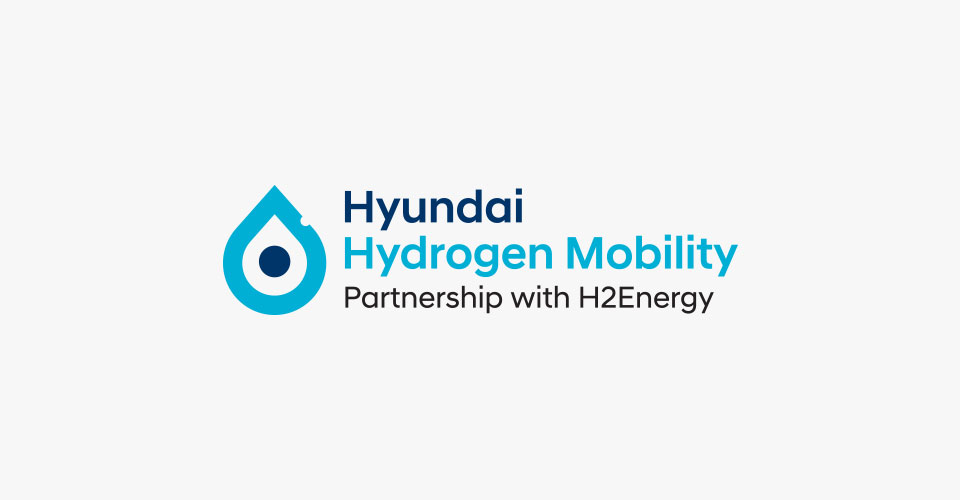 Hyundai Hydrogen Mobility AG is a partnership between 'Hyundai Motor Company' and Swiss company 'H2Energy', headquartered in Switzerland. Our goal is to transform the European commercial vehicle industry towards sustainable environmental friendliness by offering emission-free commercial fuel cell vehicles.

The truck
The 'Xcient Fuel Cell' has been delivered to Swiss customers in a 4×2 variant with a total gross combination weight of 34 t since October,2020. It comes with a dry body or a refrigerated body. The 'Xcient Fuel Cell' draws the electricity required for the drive from two 95 kW fuel cells, which convert the onboard hydrogen and oxygen from the ambient air into electrical energy. The fuel cell operation is emission-free – the only by-product is pure water vapor. The system is supplemented by a 73.2 kW battery. 34.5 kg of hydrogen on board of the truck allow a range – depending on the usage – of about 400 km and while the payload is comparable to a diesel truck of the same size.

Refueling
Hyundai Motor Company and H2Energy, together with the 'H2 Mobility Association', have set the course for a sustainable fleet of heavy fuel cell trucks in Switzerland. This ecosystem will only be possible through the cooperation of hydrogen producers, filling station operators, logistic companies and Hyundai. The service station network developed for the trucks can also be used by hydrogen-powered passenger cars, with 350 bar fuel dispensers for trucks and 700 bar fuel dispensers for passenger cars.

The hydrogen
The newly founded company 'Hydrospider', where Alpiq and Linde are involved as well, is driving the production and marketing of green hydrogen in Switzerland. This ensures a sufficient supply of hydrogen with the proper quality level. The hydrogen is then stored in containers with high-pressure tanks and transported to the filling stations.