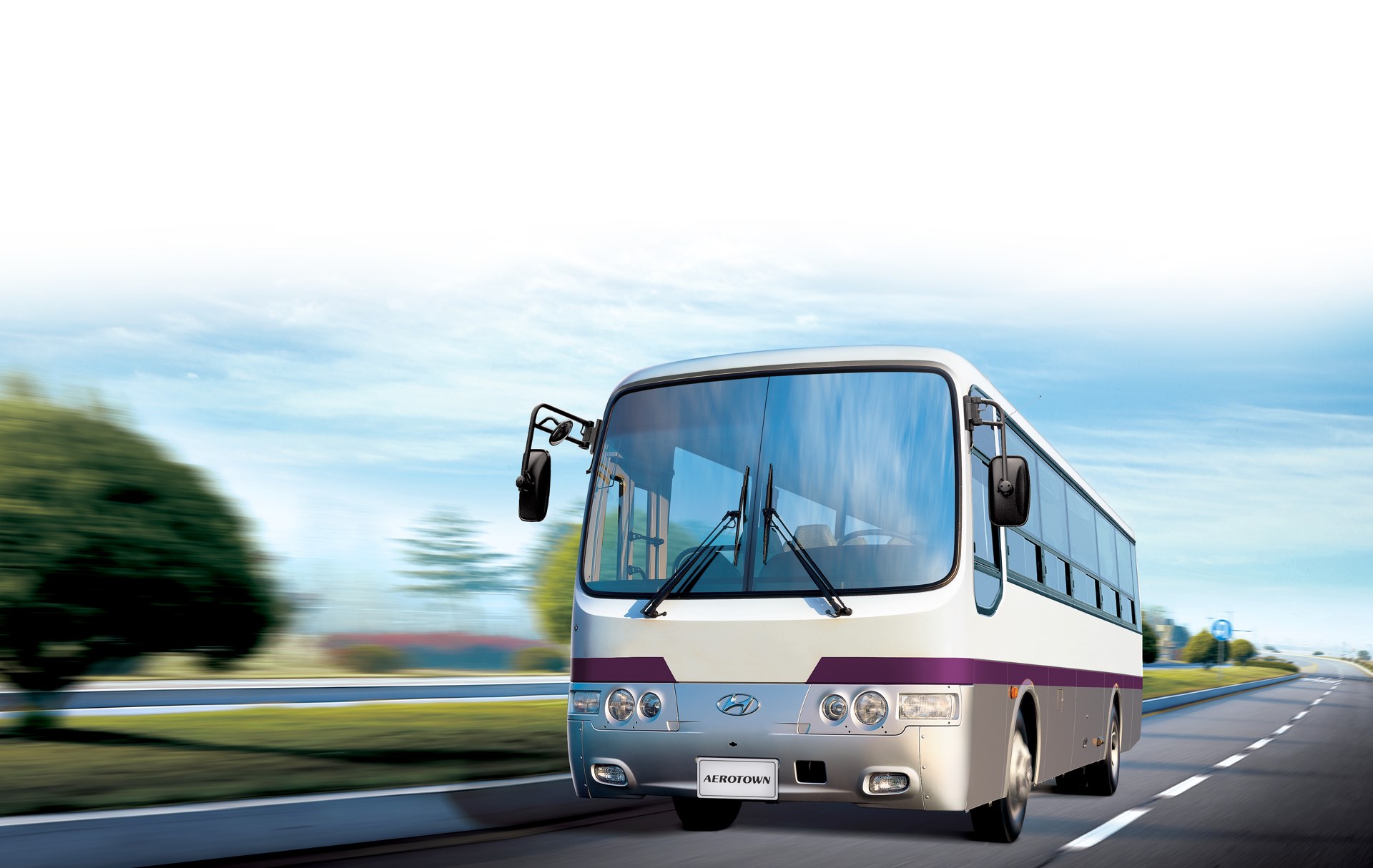 Remarkable Performance for Your Driving Pleasure
The front bumper is larger for better absorption of low impact forces while stylish headlamps add a note of sophistication. Passenger comfort is maximized by ergonomically contoured seats and a powerful rooftop air conditioner that delivers outstanding cooling performance. And the Aero Town is easy to drive thanks to the advanced steering system.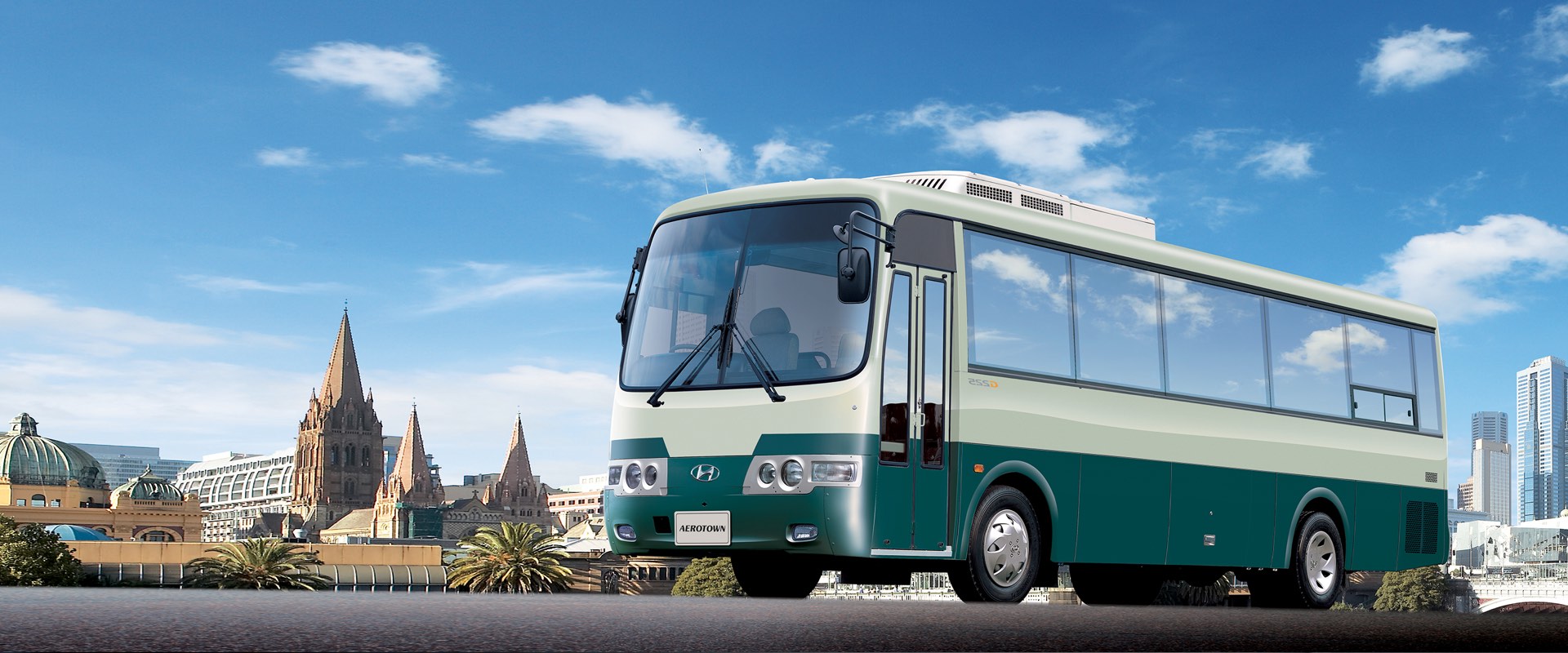 Performance & Safety
Powerful, Smooth and Reliable
Engine
Powerful, Smooth and Reliable
Maintenance
With minimal maintenance requirements, it is exceptionally economical to operate.

Gain maximum uptime
AeroTown is designed for easy service and allows efficient inspection when needed. With Hyundai, you can expect minimal downtime and maximum benefits and satisfaction.

Power Shift – KH10 Transmission
AUTO GREASE LUBRICATOR (OPT)
Safety
Advanced Safety Design for Your Peace of Mind

Safe driving
Whatever the road and weather conditions, the Aero Town's advanced brake systems guarantee safe driving. The Full Air Braking System and ABS (Anti-Lock Brake System) help bring you to safe stop.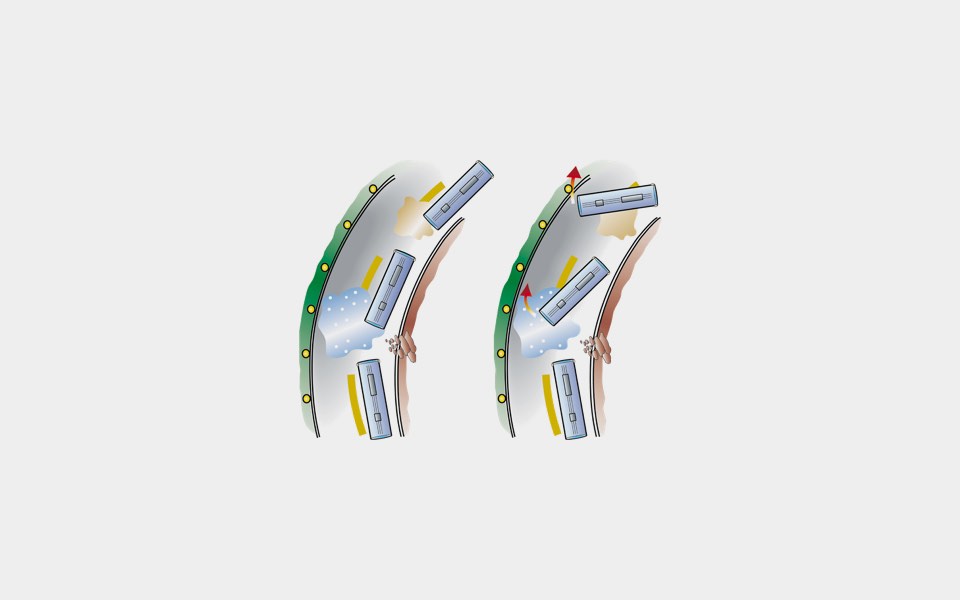 Anti-lock Brake System
By preventing wheel lock-up during panic braking, ABS enables the driver to steer around trouble thus avoiding trouble.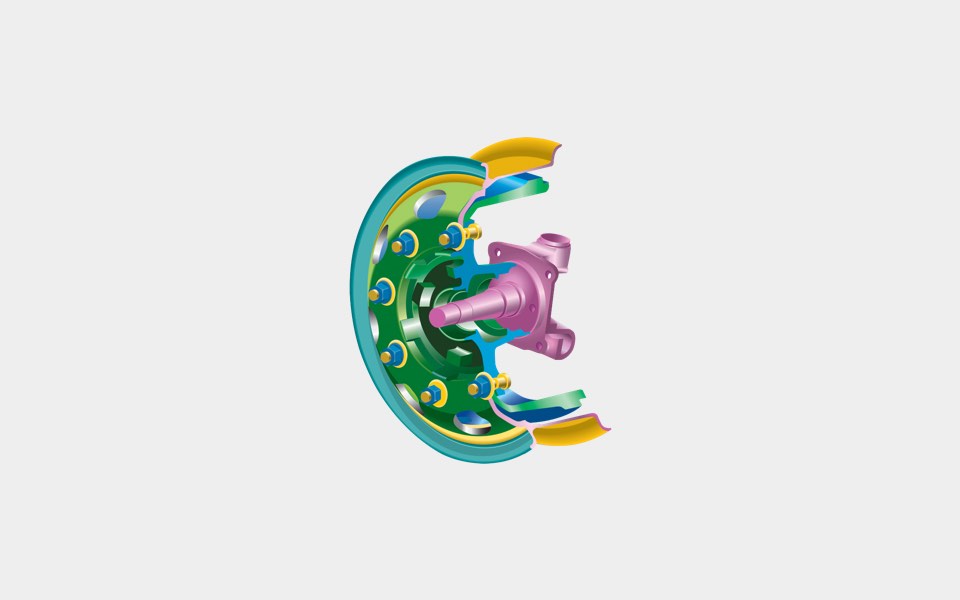 Hub Pilot Wheel
It maintains the pressure of wheels and nuts in a proper way, and eliminates the vibration from handles and the vehicle itself. This ensures your safe driving.
Full Air Brake

AeroTown is equipped with a much higher level of control and a full air brake (optional) to ensure high safety, thus allowing more passengers to be safely transported.

Exhaust Brake

The exhaust brake provides supplementary stopping to safely slow the bus down during steep descents.

Automatic Adjusters

Automatic brake slack adjusters givemore consistent, safe and efficientbraking by maintaining the optimalspace between the brake linings and drums.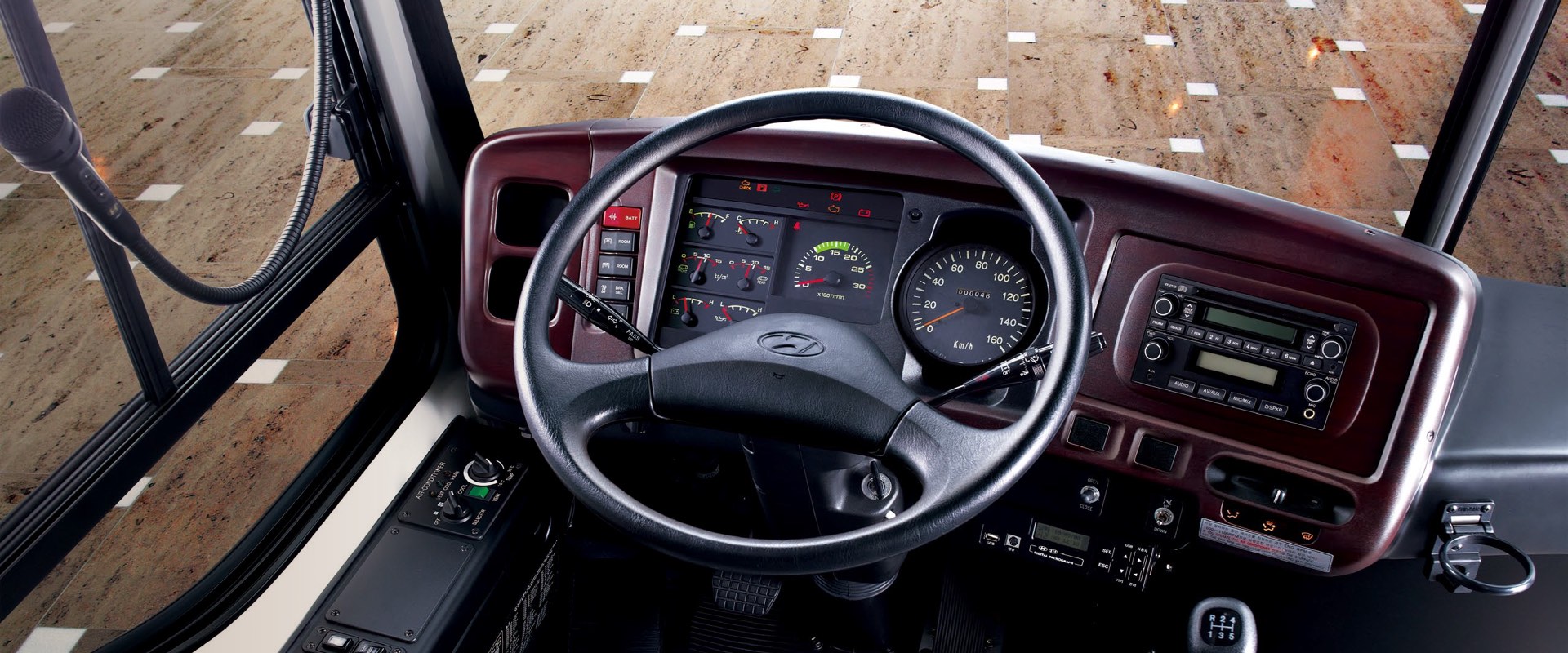 Convenience
Nice to Look At. But Nicer to drive
Style
World-class comfort

Easy to use panel
Drivers will love this wraparound instrument panel. Gauges are large and logically laid out for easy readability and all switches are located within a fingertip's reach for unparalleled driving comfort.
Tachometer (Opt.)

Provides an accurate driving record. Direct illuminated tachometer for outstanding visibility during night driving.

Full-air suspension driver seat

Adjustable up and down, front and rear, and comfortable with its recliner cushioning.

Climate Control System

Delivers superior heating, cooling and ventilation performance
M600B high-quality audio system (Opt.)

Roll-type sunvisor

For safer driving.

Power steering & Tilt steering

It maintains pressures of wheels and nuts in a proper way, and eliminates the vibration from handles and the vehicle itself. This ensures your safe driving.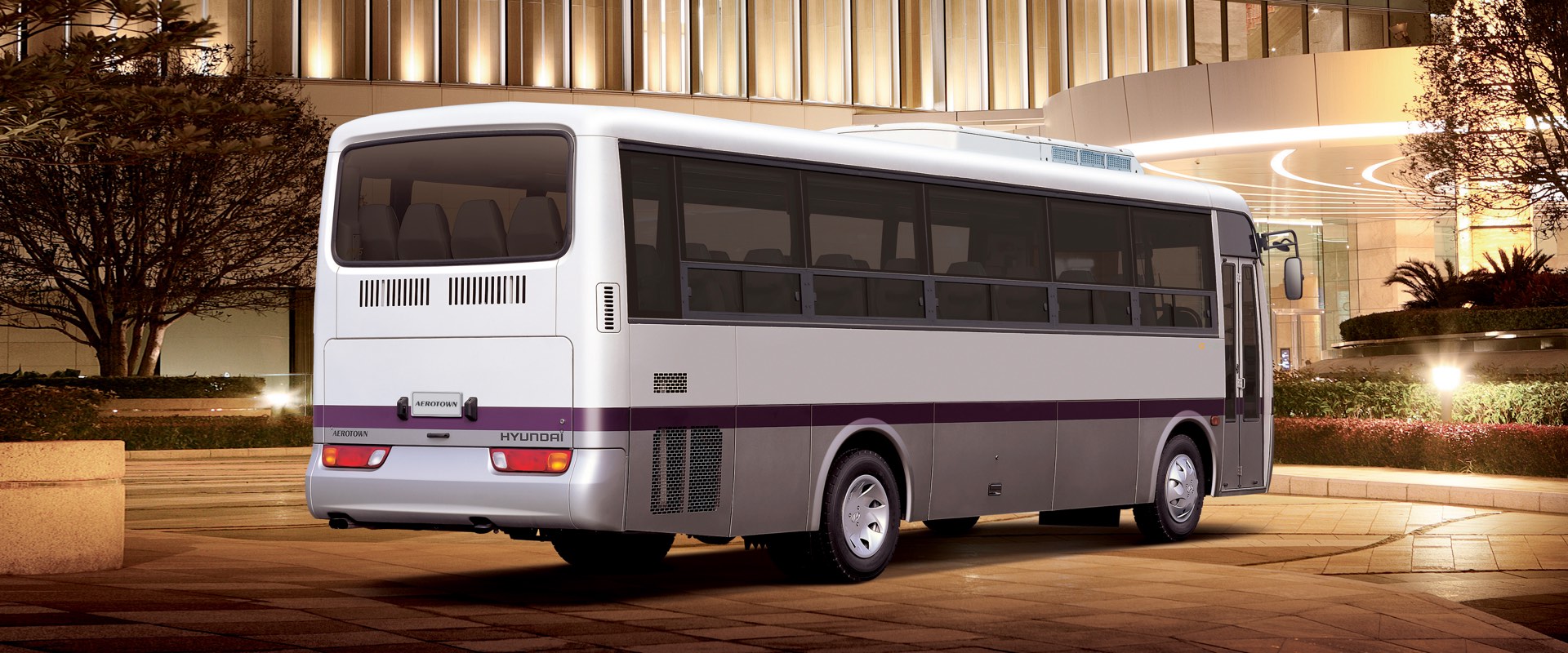 Design
Optimal designs and a comfortable interior!

Modern and simple
Delivers superior heating, cooling and ventilation performance. The advanced climate control system delivers fresh air throughout the cabin


efficient layout
The efficient layout creates a spacious area. We've carefully engineered everything right down to the smallest detail to enhance comfort and make each passengers feel like a VIP.
Board Type Shelves (Opt.)

Shelves integrate perfectly with the air conditioning louvers
Fan-type ventilator (Opt.)

Book lamp and air conditioning louvers (Opt .)

Mood Lamp (Opt .)

For a softer, more relaxed ambience
Line Light (Opt .)

Extra high output brightens the atmosphere

Fluorescent Lamp

Reduce eye fatigue during night travel.

Digital Clock

Large and easily visible from any seat.

Cloth Upholstery (Opt .)

Premium quality fabrics look great and are highly durable.
Long 1-Door

(24+1, 26+1, 27+1, 28+1)
Specification & e-Brochure Download
Actual models and specifications may be different by region.
Vocation
We are certain that the particular vehicle we propose will never disappoint you. What kind of commercial vehicle do you want?

Network
You can meet modern commercial vehicles anywhere in the world.
Your Location
Korea (Republic of)
RHQ

Hyundai Motor Company Headquarter

Phone

82 2 3464 1114

Website

R&D Center

Jeonju plant

Phone

82 63 260 5114

Service

HyundaiㆍKia Motors R&D Center

Phone

82 31 368 5114