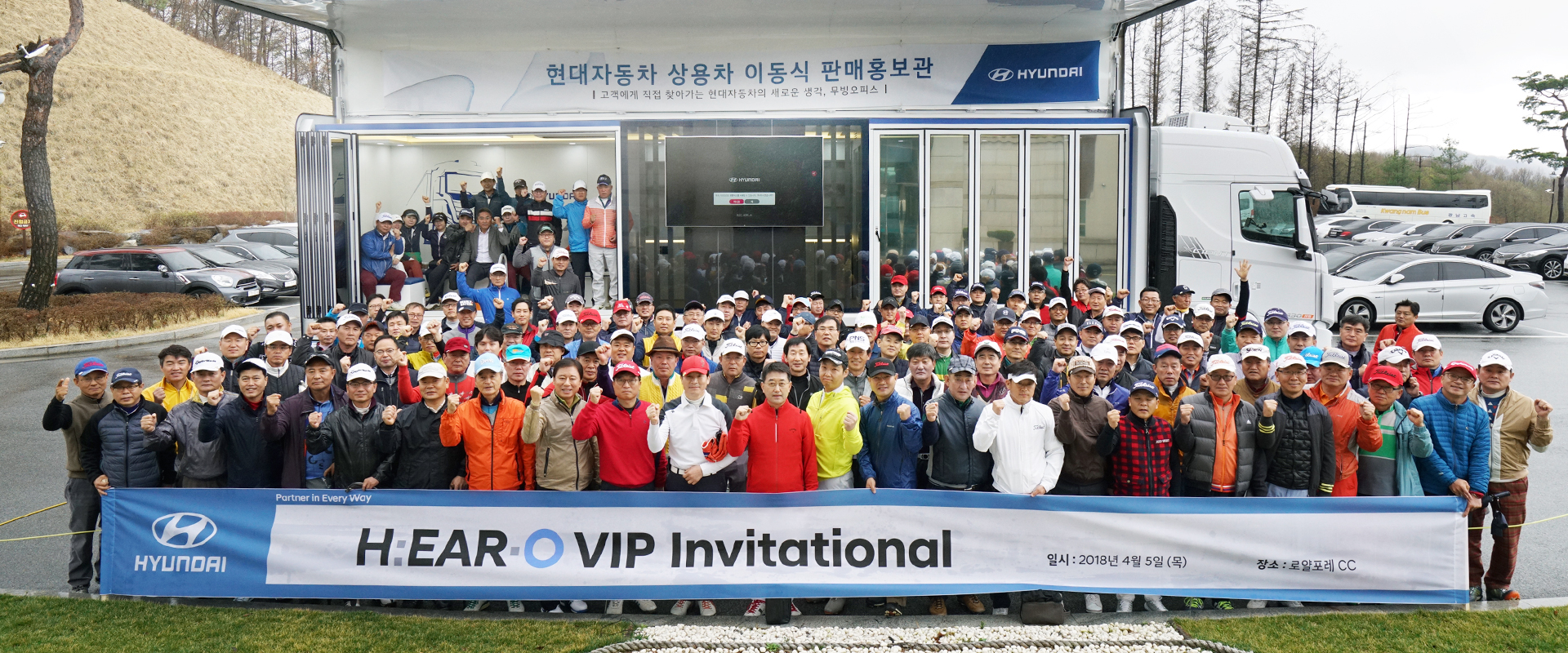 VIP Customer Invitational
Hyundai Motor Company (HMC) captured the hearts of its customers with the customized marketing for commercial vehicles.
On April 5th, 2018, HMC invited 150 VIP customers to its golf tournament,
"H:EAR-O Invitational" and launched "Xcient Moving Office" to be used as mobile sales post.
"H:EAR-O Invitational" is a premium marketing program of Hyundai Truck & Bus.
This event is designed to communicate with and express gratitude to the customers.
The VIP customers invited to the event consist of 150 fleet representatives and supporters.
HMC executives and staffs also took part in the competition to listen to the live voices of the customers.
In addition, the competition has raised the satisfaction level of its participating customers by organizing various programs such as various event halls, one-point lesson with professional golfers and promotion booths for business partners.
A participant said "It is a great communication event between HMC and its customers through golf competition." Another customer expressed satisfaction by saying that "I am impressed by HMC's careful consideration."